With the advent of Artificial Intelligence, businesses can now leverage technology to increase their revenue streams. AI is transforming the modern sales process and helping businesses achieve their goals in a faster and more efficient way. In this blog, we will cover everything you need to know about Artificial intelligence for sales.
We will explore how AI is improving commercial operations, lead generation, customer experiences, closing and much more. We will share real-world examples of how successful businesses are using Artificial Intelligence for sales and discuss the future of this technology in the industry. Additionally, we will explore common challenges that businesses face when adopting this strategy and offer insights on how to overcome them.
Understanding the Role of Artificial Intelligence for Sales
By demystifying its applications and benefits, professionals can embrace AI as a catalyst for driving efficiency and effectiveness. Tech is reshaping various aspects of the sales ecosystem, staying informed about its evolving role is essential to stay competitive. AI enables sales representatives to spend less time on cognitive tasks by automating processes such as customer relationship management (CRM) data analysis, sentiment analysis, and sales enablement. This allows them to focus more on building relationships with new customers and achieving sales quotas.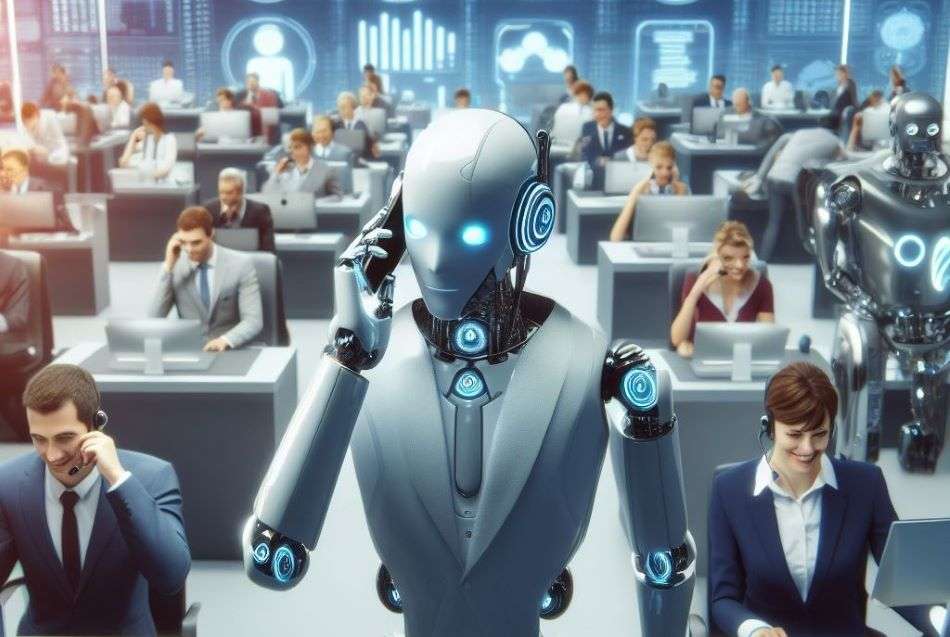 AI and the Modern Process of Deal Closing
Integrating AI seamlessly into the modern commercial process is essential for optimal results. AI complements and enhances each stage of the cycle, unlocking its potential to automate and streamline the process. By embracing AI-powered solutions, businesses can adapt to the changing dynamics and optimize lead generation, nurturing, and conversion. It can save a lot of time by automating tasks like email marketing and sentiment analysis, allowing them to focus on building relationships with new and existing customers. Embracing Artificial intelligence for sales takes the process to the next level, enabling the teams to achieve their quotas and improve their bottom line.
The Impact of AI Tools for sales on Revenue Streams
As technology continues to change how business gets done, its effect on a company's bottom line is significant. By handling repetitive tasks and increasing productivity for salespeople, advanced tools allow them to concentrate on high-impact work that brings in revenue. Smart CRM systems improve customer satisfaction by using relationship data to provide tailored interactions and ultimately grow revenue.
What's more, intelligent algorithms can sift through huge amounts of information to find useful patterns that shape action plans. With this tech-enabled ability to customize marketing to potential buyers, businesses can effectively target people and boost their income. By making the most of these innovations, teams can take their financial performance to new heights.
In-depth: Different AI Tools for Sales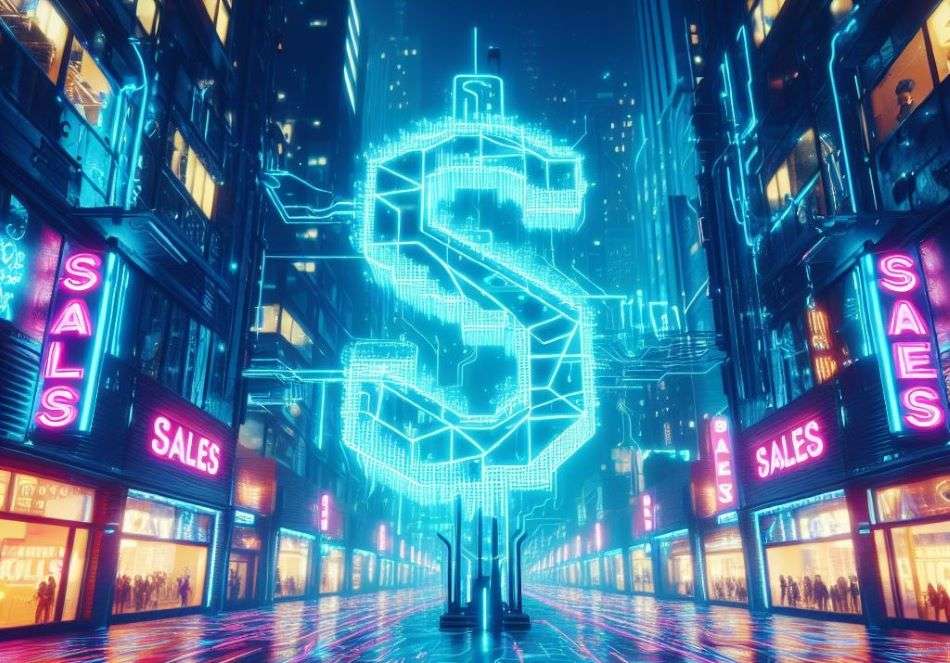 The Evolving Landscape of Technology in Business
As innovative systems continue to reshape business operations, their effect on financial results cannot be disregarded. By taking care of repetitive tasks and boosting productivity for sales teams, advanced technologies allow them to prioritize high-impact work that generates revenue. Intelligent CRM platforms enhance customer satisfaction by leveraging relationship information to deliver tailored interactions, ultimately growing business.
Furthermore, smart algorithms can analyze massive amounts of data to uncover useful patterns that inform business plans. With this tech-enabled ability to customize marketing to potential customers, companies can efficiently target audiences and improve income.
Harnessing Insights Through Advanced Analytics
Cutting-edge analytics provides sales teams with helpful insights by examining business data. Natural language processing allows systems to comprehend and respond to customer questions, enhancing interactions. Predictive analytics leverages historical information to accurately anticipate outcomes, assisting companies in making informed choices.
Intelligent CRM platforms automate data entry and refine business processes, saving time for sales teams. Machine learning algorithms enhance forecasting and optimize pipelines, driving better results. These AI tools for sales empowers teams to leverage tech and data for a more effective process.
Tech Pilot Suggested AI Tool for Advanced Analytics
Forecast Trends With Predictive Analytics
Predictive analytics leverages advanced systems to accurately predict future business patterns. By assessing historical data, algorithms identify tendencies and make accurate predictions. This valuable understanding allows sales teams to enhance their pipelines by pinpointing roadblocks and increasing conversions. Additionally, intelligent lead scoring allows sales teams to focus on promising leads, saving time and boosting efficiency. Overall, predictive analytics and AI tools for sales allows teams to concentrate on high-potential opportunities, delivering enhanced results and growing revenue making sales and AI inseparable.
How AI is Improving Operations and Workflows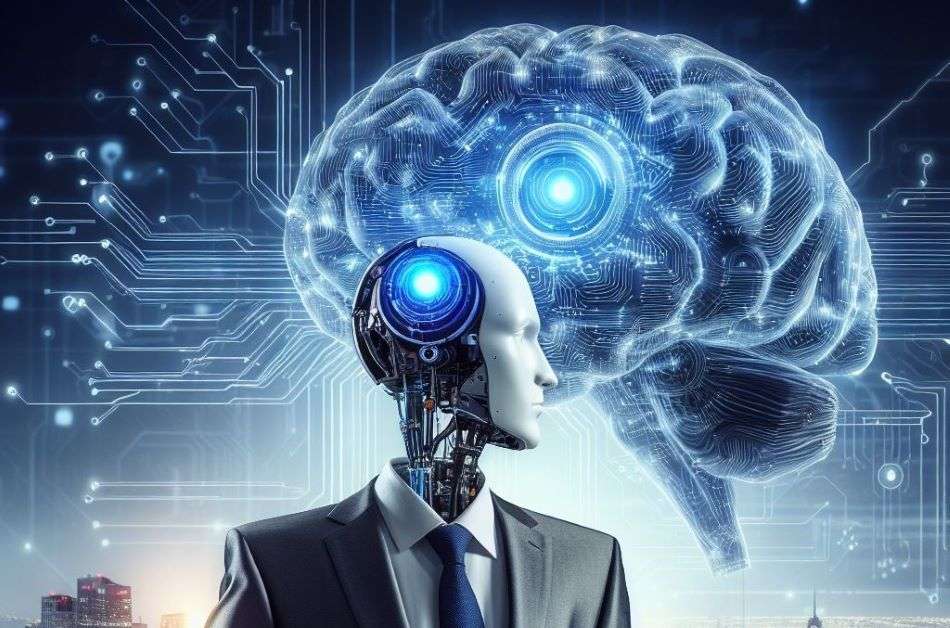 With AI-driven technologies, sales operations can be streamlined and automated, enhancing efficiency, productivity, and effectiveness. Embracing AI elevates sales operations to new heights, allowing for the seamless integration of sales technology like customer relationship management (CRM) systems and apps.
By leveraging deep learning and sentiment analysis, is possible to analyze data from various sources such as phone calls, email marketing, and social media to gain valuable insights. Sales reps can save a lot of time by automating cognitive tasks, enabling them to focus on building relationships with new customers. This enhances the bottom line and drives revenue growth. Marketers and sales teams alike can benefit from AI's capabilities, taking their strategies to the next level and achieving sales quotas more effectively.
AI for Lead Generation, Scoring and Automation
AI's impact on lead generation and scoring is undeniable. By automating these processes, AI eliminates the need for manual intervention and saves a significant amount of time. Furthermore, NLP algorithms analyze customer data to identify potential buyers, allowing sales teams to focus their efforts on qualified leads. AI-powered lead scoring also plays a crucial role in prioritizing leads, ensuring that sales representatives are pursuing the most promising opportunities. Machine learning models further enhance lead management by predicting the likelihood of a lead converting into a customer. As a result, AI streamlines the entire lead qualification process, increasing efficiency and improving accuracy.
Tech Pilot Suggested AI Tool for Lead Scoring
Crafting Tailored Customer Experiences
Innovative technologies have transformed how businesses engage with customers, especially when providing personalized experiences. By applying AI for sales, companies can make recommendations based on behavior and preferences. Natural language processing analyzes feedback to refine suggestions. Ultimately, these advances empower businesses to craft highly tailored customer experiences, increasing satisfaction and loyalty.
Enhancing Customer Support
Intelligent chatbots are revolutionizing customer service by offering 24/7 assistance, significantly reducing response times. Using natural language processing, these chatbots comprehend requests and respond in real time, improving the experience. Moreover, vast customer data is analyzed to personalize interactions to individual needs. Machine learning models proactively address potential issues, increasing satisfaction. Self-service platforms enable customers to independently find solutions, saving time and improving satisfaction.
In summary, artificial intelligence is enabling businesses to provide personalized and responsive customer experiences through tailored recommendations, knowledgeable chatbots, and around-the-clock support. By leveraging AI capabilities in engagement, analytics, and automation, companies can transform how they interact with and support customers.
Advancing Business Management: A New Era for sales and AI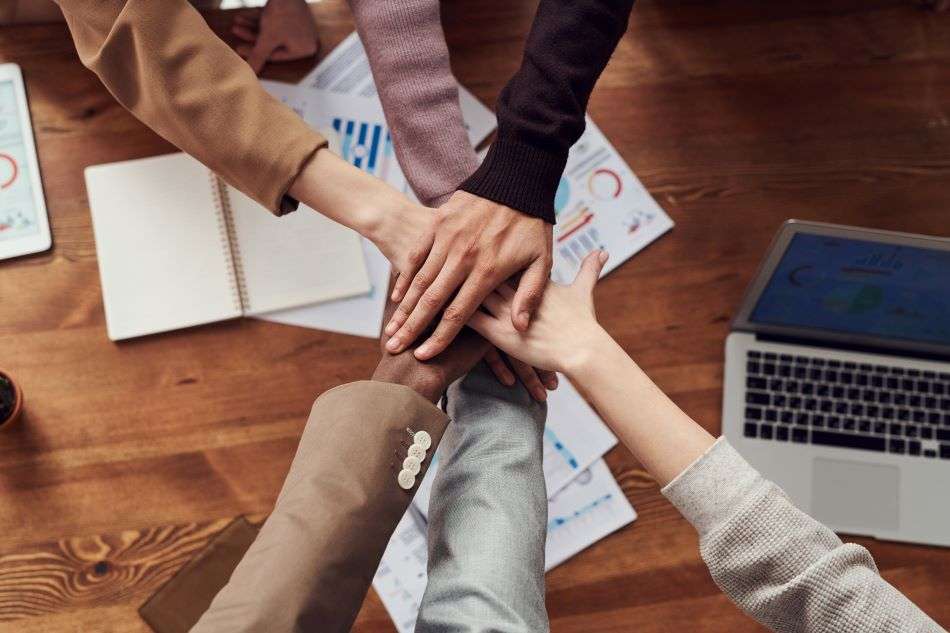 By systemizing repetitive work, innovative technologies enhance business management, freeing up valuable time for managers to prioritize strategic goals. Intelligent platforms provide actionable insights, enabling data-driven decision-making. With reduced guesswork, managers can generate informed forecasts, driving growth. Additionally, automation boosts team productivity by handling administrative work, allowing staff to focus on customer relationships. Furthermore, smart CRM systems improve collaboration and communication for seamless operations.
How Automation Drives Productivity for Sales Reps
Through systemized automation, tedious tasks are efficiently handled, enabling teams to concentrate on high-impact work. Real-time customer data and insights allow personalized approaches, increasing engagement. Intelligent analysis uncovers process inefficiencies and recommends improvements, optimizing performance. Virtual assistants provide valuable support and recommendations, enhancing productivity. With this assistance, teams can streamline operations, improve efficiency, and drive growth.
Techniques for Customer Retention and Upselling
Innovative techniques play a key role in reducing customer churn and identifying upselling opportunities. By examining behavior, systems can predict churn and proactively retain customers. Purchase history analysis uncovers potential upsells. Intelligent chatbots provide personalized recommendations, increasing satisfaction and revenue. Segmentation algorithms group customers based on behavior patterns, enabling targeted upselling. Systems also monitor satisfaction and alert teams to churn risks. By leveraging these techniques, companies can increase revenue and customer retention.
The Evolving Role of AI in Business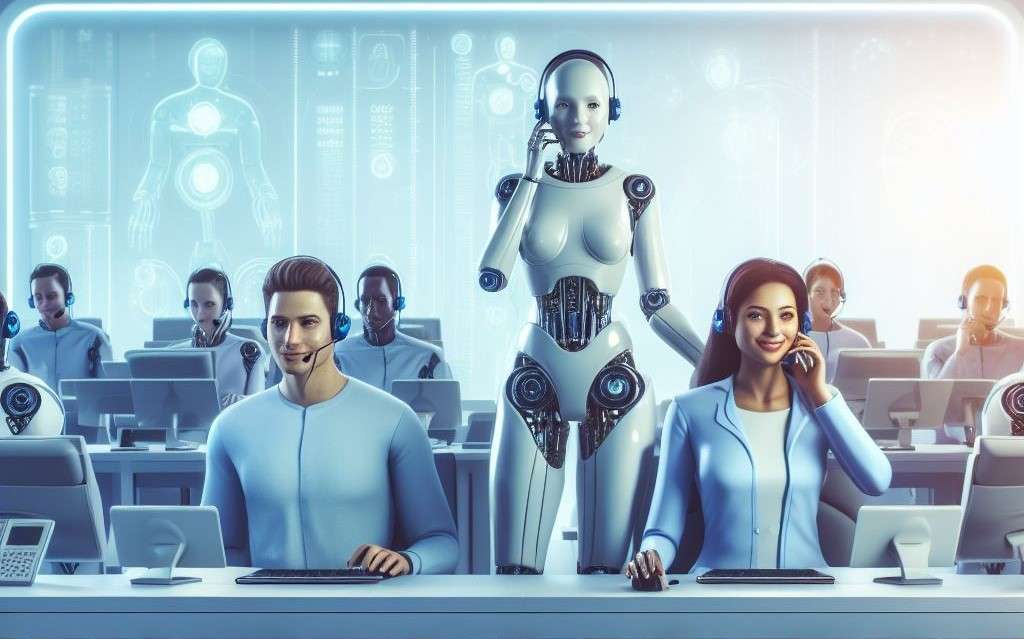 Companies are utilizing AI to systemize tasks, empowering teams. AI enhances processes through predictive insights. Natural language algorithms analyze interactions to identify effective strategies. AI improves forecasting, aiding planning. Intelligent CRM platforms assist with customer management. In summary, AI is transforming business operations, engagement, insights and productivity.
Can AI Replace Sales Representatives?
AI complements sales representatives by automating repetitive tasks and providing data-driven insights. It enhances their performance by offering real-time customer information and recommendations. While AI-powered tools support teams with lead generation and follow-up tasks, they cannot replace the human touch in customer interactions.
The Balance Between AI and Human Intervention in Sales
To achieve optimal performance, it is crucial to find the right equilibrium between technology and human involvement. By leveraging the power of Artificial intelligence, sales teams can maximize efficiency and effectiveness through a harmonious blend of automation and personalized human interactions. AI can augment human capabilities and enhance revenue outcomes by streamlining workflows and processes while preserving the human touch. Ultimately, finding the perfect balance between AI and human intervention leads to improved sales outcomes and a stronger bottom line.
The Evolving Landscape of the Business World
Welcome the future of business with AI-powered innovations that are reshaping industries. See how AI advancements are revolutionizing practices and strategies, giving companies an edge. By utilizing AI for success, businesses can lead their fields and prepare for a shift in the landscape. With AI, teams can systemize repetitive work, analyze data, and leverage sentiment analysis to improve customer interactions. Staff can focus on building relationships and delivering personalized experiences, while AI handles cognitive tasks. The future of sales and AI is here, and it's time to embrace it.
Exploring the Possibilities of Artificial intelligence for Sales
Unlocking AI's potential goes beyond current capabilities. Continuous innovations on the horizon promise exciting possibilities and redefine processes. Staying informed about the latest developments is key for a competitive edge. Embracing AI's evolving nature enables professionals to drive excellence and optimal performance. By balancing AI automation and human touch, teams can maximize efficiency and effectiveness. Harnessing AI enhances human capabilities, streamlines processes, and preserves personal connections which is the best approach to sales and AI applicability.
Adopting AI for sales: Overcoming Challenges
Navigating Artificial intelligence for sales and the integration of such systems can be complex. Successful implementation requires overcoming barriers. Embracing AI optimization may face hurdles, but finding solutions is essential. Empowering your organization to address challenges is key to realizing AI's benefits. By tackling concerns like security, infrastructure, and staffing, you can ensure smooth adoption. Surmounting these obstacles will propel your organization forward and boost the bottom line.
Key Concerns: Security, Infrastructure, Staffing
To fully leverage AI, it's crucial to address concerns around security, infrastructure, and staffing. Ensuring data privacy is paramount when using Artificial intelligence for sales or other operational departments. Robust infrastructure to support initiatives is also vital for integration. Acquiring and training skilled staff is key to effectively harness this technology. By tackling these concerns, organizations can mitigate risks and protect data. Implementing best practices in security, infrastructure, and talent will optimize AI capabilities.
Sales and AI: Preparing Workforce of the Future
Preparing the right workflows requires a growth mindset and willingness to learn. Embracing training to educate teams on leveraging innovation and embrace change is crucial. Becoming familiar with AI tools for business and platforms enhances skills. Collaborating with Artificial Intelligence systems optimizes manual work, while adapting to new workflows integrates AI seamlessly. With preparation and openness to evolve, staff can thrive in the age of Artificial intelligence.
Conclusion
In conclusion, AI for sales is a game changer in the industry by enhancing productivity, personalizing customer experiences, and improving revenue streams. Successful businesses have already started leveraging AI tools for LinkedIn Automation, Predictive analytics, natural language and data processing, as well as software solutions to streamline lead generation.
Artificial intelligence for sales is transforming operations by automating lead generation, improving customer service, and providing accurate predictions. While the technology offers numerous benefits, it cannot replace the role of sales representatives entirely. The future of Artificial intelligence for sales holds great potential for further advancements and developments. However, companies must address concerns related to data security, infrastructure, and skilled staff to successfully adopt this approach. As the business world and beyond, everyone embraces artificial intelligence, which makes it crucial to adapt to the times.