AI-powered PDF readers is new usage for AI Language models, that helps you navigate and extract the information quickly from PDF files.
In today's digital age, PDF files have become a common format for sharing and storing information. However, sifting through lengthy PDF documents to find specific information can be a time-consuming and arduous task. This is where AI-powered PDF readers come to the rescue. These innovative tools utilize artificial intelligence algorithms to extract relevant information from PDF files in a matter of seconds. In this article, we will explore the best AI PDF readers available in the market that can revolutionize the way you extract information from PDFs. From question-answering capabilities to chatbot integration and document summarization, these tools offer a range of features to enhance your PDF research experience.
UPDF: AI for PDF Management
When it comes to AI-powered PDF readers, UPDF stands out as a top choice. This comprehensive PDF management tool not only allows you to edit, convert, and manage PDF documents but also incorporates advanced AI features. With UPDF AI, you can harness the power of GPT technology to enhance the efficiency and quality of your documents.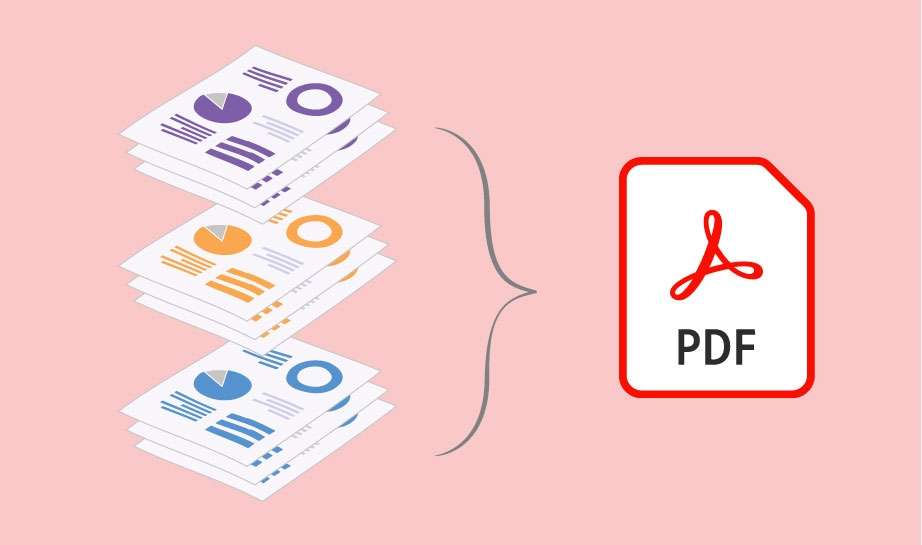 Amazing AI Features in UPDF
UPDF offers an array of AI features that can transform the way you interact with your PDF files:
Translate: With UPDF, you can easily translate your PDF documents into your native language, breaking down language barriers and facilitating understanding.
Summarize PDF: The summarization feature of UPDF enables you to create concise summaries of your PDF files, saving you time and effort in extracting key information.
Rewrite PDF: Customize the content of your PDF documents according to your specific requirements using UPDF's rewriting feature.
Write: Generate unique and SEO-optimized content for your PDF documents with UPDF, ensuring that your information stands out from the crowd.
Explain: If you come across difficult terms or concepts in your PDF, UPDF can help you understand them better by providing clear explanations.
Additional Key Features of UPDF
Apart from its AI capabilities, UPDF offers a range of other features to optimize your PDF management experience:
Edit PDF Documents: Easily modify text, images, links, and more in your PDF documents using UPDF's intuitive editing tools. Add watermarks or background colors to make your documents more visually appealing.
PDF File Conversion: Convert your PDFs into various file formats, including Word, PowerPoint, Excel, CSV, and more. Batch processing allows you to convert multiple PDF files simultaneously.
Annotate PDF: Make your summaries more interactive and engaging with UPDF's annotation tools. Add comments, highlights, strikeout text, sticky notes, stamps, shapes, and signatures to enhance your documents.
OCR PDF Text: If your PDFs contain scanned documents or handwritten text, UPDF's OCR technology can make them readable and searchable. With support for over 38 languages, you can extract text from any PDF.
UPDF Cloud: Collaborate with others on essential document tasks using UPDF Cloud. Accessible on iOS, Windows, Android, and macOS platforms, UPDF Cloud ensures seamless collaboration wherever you are.
Intellippt: Simplify PDF Summarization with AI Technology
Intellippt is an intelligent PDF summarizer that utilizes advanced algorithms to create concise and readable summaries of your PDF documents. By simplifying complex sentences and extracting key information, Intellippt saves you time and effort in digesting lengthy content.
How Intellippt Works
Intellippt employs AI technology to summarize your PDFs effectively:
Upload your PDF: Start by uploading your PDF document to Intellippt's online platform.
Summarize and Customize: Intellippt's algorithm processes the content of your PDF and generates a summary. Customize the size of the summary using the available slider.
Review and Download: Once the summary is generated, you can review it and make any necessary adjustments. Download the summarized text for easy reference.
Paraphrasingtool.AI: Generate Plagiarism-Free Summaries from PDFs
Paraphrasingtool.AI offers an AI-powered text summarizer that can transform lengthy PDF documents into informative and plagiarism-free summaries. By extracting the most important points from the original document, Paraphrasingtool.AI ensures that you receive a summary that is both accurate and unique.
Key Features of Paraphrasingtool.AI
Paraphrasingtool.AI offers several features that make it a reliable choice for PDF summarization:
AI Summaries: Paraphrasingtool.AI's AI summarizer generates summaries that meet human standards. The tool ensures that the summary is informative and free from plagiarism.
Paragraphs and Key Points Format: The summaries generated by Paraphrasingtool.AI are presented in a format that includes paragraphs and key points. This allows for better readability and understanding.
Summarizing Tool: AI reader that helps you Extract Main Ideas with Ease
Summarizing Tool is a powerful AI PDF reader that can identify and summarize the main ideas from your PDF documents. By leveraging NLP-based AI technology, this tool ensures that important information is extracted accurately.
How Summarizing Tool Works
Using Summarizing Tool is straightforward and efficient:
Upload your PDF: Begin by uploading your PDF document to Summarizing Tool's online platform.
Customize Summary Length: Select the desired summary length using the available slider. There are no limitations on word or character count.
Generate Summary: Summarizing Tool's AI algorithm scans and analyzes the document, extracting key information and generating a summary.
Edit and Download: Review the generated summary and make any necessary edits. Download the summary in DOC format for easy sharing and reference.
Summarizer: Accurate Summaries in Multiple Languages
Summarizer is an AI-based text summarizer that can condense long-form text into easily readable and concise content. With support for over 60 different languages, Summarizer is a versatile tool for extracting key information from PDFs.
Summarizer Workflow
Summarizer simplifies the process of summarizing your PDF documents:
Upload your PDF: Start by uploading your PDF file to Summarizer's online platform.
Adjust Summary Length: Customize the length of your summary using the available options. There are no limitations on word or character count.
Generate Summary: Summarizer's AI algorithm analyzes the content of your PDF and generates a summary that captures the essential information.
Review and Refine: Review the generated summary and make any necessary refinements to ensure accuracy and clarity.
Download and Share: Once you are satisfied with the summary, download it for easy sharing and reference.
Conclusion
Finding and extracting relevant information from PDF files can be a time-consuming and tedious process. However, with the help of AI-powered PDF readers, you can streamline this task and extract information faster and smarter. Whether you choose UPDF for its comprehensive AI features, Intellippt for its intelligent summarization capabilities, Paraphrasingtool.AI for plagiarism-free summaries, Summarizing Tool for accurate extraction of main ideas, or Summarizer for its multilingual support, these tools will revolutionize the way you interact with PDF documents. Embrace the power of AI to enhance your PDF research experience and extract valuable insights in seconds.