Artificial Intelligence change the world of Art by introduction of Text to Image Generators. AI Art Apps available for mobile bring this to your finger tips. Gone are the days of traditional brush strokes and canvases. Today, you can have an AI Artwork generator that harness the vast potential of machine learning to generate captivating visual masterpieces.
In the realm of digital art, a new wave of creativity has emerged, powered by the remarkable capabilities of Artificial Intelligence (AI). With the advent of AI Art generators, artists and enthusiasts alike can now unlock boundless possibilities and create stunning artworks with just a few taps on their mobile phones.
Gone are the days of traditional brush strokes and canvases. Today, you can have an AI Artwork generator that harness the vast potential of machine learning to generate captivating visual masterpieces. These AI Art apps utilize cutting-edge technologies to interpret user inputs, analyze patterns, and produce breathtaking artworks that push the boundaries of imagination.
From realistic landscapes to abstract compositions, these AI-powered apps have democratized the world of art, enabling anyone to become an artist and explore their creative instincts. With intuitive interfaces and an array of customization options, users can effortlessly tailor their creations to match their unique artistic vision.
Join us as we analyze some of the best AI Art generator app for Android and IOS and discover the endless possibilities that await those who dare to harness the power of AI in their artistic endeavors.
1. Prisma: Unleash Your Inner Artist with AI Art Apps
Prisma is a cutting-edge AI art app that turns your photos into mesmerizing artworks inspired by the styles of famous artists like Van Gogh, Picasso, and Monet. With over 300 unique styles to choose from, this is one of the best AI art generator for Android, which allows you to transform your images into stunning masterpieces with just a few taps. Prisma's AI algorithms analyze your photo and apply intricate brush strokes, textures, and color palettes, resulting in eye-catching visuals that stand out from the crowd.
Get Prisma for Android
Price: Free; Offers in-app purchases
2. Deep Art Effects: Transform Photos into Unique Artworks
Deep Art Effects is a powerful AI art generator that enables you to convert your ordinary photos into extraordinary works of art. With more than 50 artistic styles and filters to choose from, this best photo editing app for android allows you to create visually captivating images that evoke the essence of famous painters and artistic movements. Deep Art Effects uses advanced machine learning techniques and neural networks to analyze your images and apply stunning artistic effects that are sure to impress, which makes it one of the best AI art generator app.
Get Deep Art Effects for Android
Price: Free; Offers in-app purchases
3. Canva: Design Like a Pro with This All-in-One App
Canva is an all-in-one design, photo editing and AI Artwork generator app that makes it easy for anyone to create stunning visuals for social media, marketing materials, and personal projects. Canva is implementing artificial intelligence features such as text to image generator powered by Stable Difussion algorithm. With a vast library of templates, fonts, and design elements, Canva empowers you to create professional-quality designs without any design experience. From social media posts and banners to invitations and business cards, Canva has everything you need to bring your creative ideas to life.
Get Canva for Android
Price: Free; Offers in-app purchases
4. Lensa AI: Transforms Your Photos into Stylish Masterpieces!
Lensa AI, an innovative photo and video editing app, leverages the power of AI to transform users' submitted images into stunning stylized portraits. With its availability on both Android and iOS devices, Lensa AI has gained immense popularity on social media platforms. Users have the option to upload up to 20 photos for editing at a reasonable price of $4.
Lensa AI can generate captivating "magic avatars" that can be customized with various styles, including sci-fi and fantasy renderings. Lensa AI remains an all-in-one image editing app that elevates the art of photography to new heights.
Get Lensa for Android
Price: Free; Offers in-app purchases
5. StarryAI: Unveils the Power of AI in Art Creation
StarryAI, a groundbreaking AI-powered app, empowers users to effortlessly create stunning artwork within minutes. By simply providing keywords, sentences, or even uploading existing pictures or artworks, users can witness the magic unfold as StarryAI transforms their cues into mesmerizing art pieces. With exceptional quality output, the app ensures a visually captivating result, regardless of the input provided. While the creation process may require a short wait in a queue, the wait is well worth it.
One of the standout features of StarryAI is its versatility. Users can choose from a wide range of art styles and even customize the type of AI used to align with their personal preferences. The app offers an immersive and seamless artistic experience, delivering unique masterpieces that reflect individual creativity.
Get StarryAI for Android
Price: Free; Offers in-app purchases
6. Wombo: 2022 Winner of Best AI Art Generator for Android
Experience the ultimate app for creating amazing pictures – WOMBO. Simply describe your vision, and let this intelligent tool bring it to life. Customize art techniques and add reference pictures for precise results. With an intuitive user interface, WOMBO is easy to navigate and ensures a seamless creative process. Enjoy high-quality outputs and explore various styles for your images. Witness the magic with video playback of the creation process. The free version offers abundant features, while the pro version unlocks additional styles. There are no limits to your artistic expression – create as many masterpieces as you desire. Unleash your creativity today with WOMBO!
Get Wombo for Android
Price: Free; Offers in-app purchases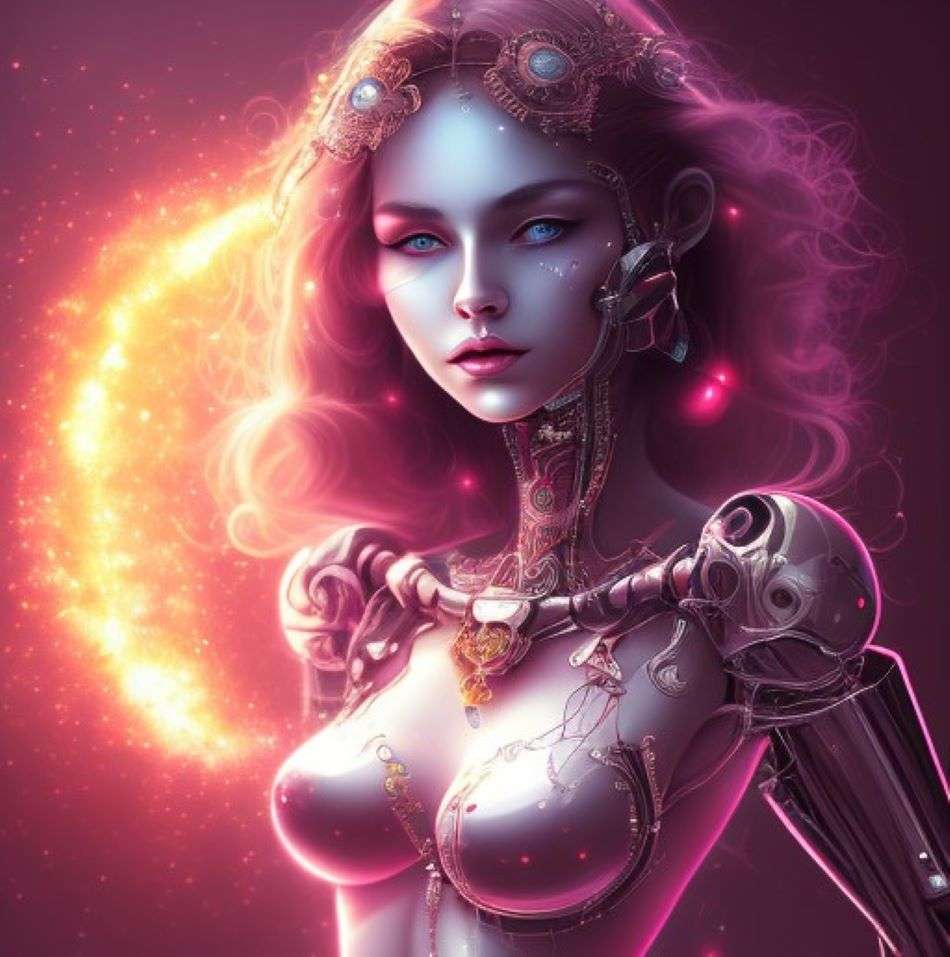 The world of art has been forever transformed by the emergence of AI Art apps. These innovative tools empower individuals to explore their creativity and produce stunning artworks with the help of Artificial Intelligence. From realistic paintings to abstract designs, AI algorithms have become our artistic companions, inspiring us to push the boundaries of imagination.
With user-friendly interfaces and a wealth of customization options, AI Art apps put the power of creation in the palm of your hand. Whether you're an experienced artist or a curious beginner, these apps offer a playground for self-expression and experimentation.
So, don't hesitate to embrace the future of art. Step into a world where technology merges with creativity, and let AI Art apps unleash your full artistic potential. Start your artistic journey today and witness the magic that happens when human ingenuity meets the limitless possibilities of AI.
If you want to stay ahead of the curve and stay updated with the latest AI Trends and get more insight into the power of artificial intelligence for Marketing, Automation or learn more about this emerging technology, check our blog or Tech Pilot LinkedIn official page.