Discover a curated collection of powerful AI tools in the TechPilot June AI Tool Picks, designed to enhance productivity, communication, and creativity, propelling you towards a more efficient and innovative work process.
In today's rapidly evolving technological landscape, AI (Artificial Intelligence) has emerged as a game-changer across various industries. One area where AI truly shines is in the realm of productivity tools. AI tools leverage advanced algorithms and machine learning to automate and streamline tasks, empowering individuals and businesses to work smarter and achieve more. In this article, we will delve into a curated selection of AI tools that are poised to revolutionize how we work and boost our productivity. From smashing AI formulas to enhancing communication skills, creating tutorials, restoring old pictures, designing stunning presentations, and optimizing email outreach, these AI tools hold the key to unlocking new levels of efficiency. Join us as we explore the remarkable capabilities of these AI tools and discover how they can transform your work processes, saving you valuable time and effort along the way. Get ready to harness the power of AI and take your productivity to unprecedented heights.
Smash AI Formulas with Help of AI
Formulas and calculations are often at the core of many tasks, ranging from data analysis to financial modeling. However, working with complex formulas can be time-consuming and prone to errors. That's where FormulaBot, an AI-powered tool, comes to the rescue, revolutionizing the way we handle formulas.
FormulaBot is designed to simplify the process of working with formulas and unleash the full potential of AI in data manipulation. Whether you're dealing with intricate mathematical equations or complex spreadsheet formulas, FormulaBot acts as your intelligent formula assistant, ready to streamline your workflow.
With FormulaBot, you can bid farewell to tedious manual calculations and potential formula errors. The tool leverages its advanced algorithms to automatically analyze and generate accurate formula suggestions based on your input. It understands the context of your data and provides smart recommendations to optimize your formulas, saving you significant time and effort.
Not only does FormulaBot assist with formula creation, but it also excels in error detection and debugging. It intelligently identifies common formula mistakes, such as incorrect syntax or circular references, and provides real-time feedback to help you rectify them quickly. This ensures the accuracy of your calculations and reduces the chances of formula-related errors that can impact the integrity of your work.
FormulaBot also offers the convenience of formula versioning and collaboration. You can easily save and manage different versions of your formulas, making it effortless to compare and revert changes if needed. Collaborative features allow teams to work seamlessly on shared formulas, ensuring consistency and accuracy across the board.
What sets FormulaBot apart is its ability to learn from user interactions and adapt to specific use cases. The tool becomes smarter over time, understanding your preferences and customizing its suggestions to suit your specific needs. As you continue to utilize FormulaBot, it becomes a reliable ally in tackling complex formulas, becoming attuned to your working style and enhancing your productivity.
Whether you're a data analyst, scientist, financial professional, or anyone who deals with formulas on a regular basis, FormulaBot empowers you to work smarter and more efficiently. By leveraging the power of AI, FormulaBot eliminates the barriers of formula complexity, providing accurate suggestions, error detection, and a seamless formula management experience.
With FormulaBot by your side, you can confidently conquer complex formulas, save valuable time, and ensure the accuracy and efficiency of your calculations. Embrace the AI revolution in formula handling and unleash your full analytical potential with FormulaBot.
Improve your talk on video calls, increase confidence
In today's interconnected world, video calls have become an integral part of our professional and personal lives. However, they come with their own set of challenges. From network issues to awkward pauses and speaking anxiety, video calls can sometimes hinder effective communication and diminish our confidence. That's where Poised, an innovative AI tool, comes into play.
Poised is specifically designed to address these challenges and help individuals improve their communication skills on video calls. By leveraging advanced AI algorithms, Poised analyzes speech patterns, identifies filler words, and provides real-time feedback to enhance your speaking performance. Whether it's eliminating "umms" and "ahs," minimizing unnecessary pauses, or refining your tone and delivery, Poised acts as your personal speech coach right on your screen.
With Poised, you can gain valuable insights into your speaking habits and patterns, allowing you to make targeted improvements. The tool not only helps remove filler words and awkward pauses but also provides suggestions to enhance your vocal clarity and overall presentation. As you use Poised regularly, you'll notice a gradual improvement in your confidence and the way you convey your ideas during video calls.
What sets Poised apart is its ability to monitor and control emotions during video conversations. It can detect indicators of stress, nervousness, or anxiety in your voice and provide helpful techniques to manage and project a more confident and composed demeanor. By learning to control your emotions and deliver your message with poise, you can create a lasting impression and effectively convey your thoughts, whether it's during important business meetings or virtual presentations.
In addition to its real-time feedback and emotion tracking, Poised also offers personalized progress tracking and performance metrics. You can review your speech analytics, track improvements over time, and set goals to continuously refine your communication skills. With Poised as your AI-powered speech companion, you can transform yourself into a more confident and effective communicator on video calls.
Say goodbye to nervousness and filler words, and hello to impactful and confident video communication. Poised empowers you to master the art of speaking on video calls, enabling you to leave a lasting impression, build stronger connections, and engage with others more effectively. Elevate your virtual presence, boost your confidence, and take your video communication skills to new heights with Poised.
Create tutorials, how-tos, and SOPs easily with AI tool – Scribe
In today's fast-paced digital landscape, the need for clear and concise documentation is paramount. Whether you're creating tutorials, how-to guides, or standard operating procedures (SOPs), the process of writing and organizing content can be time-consuming and challenging. Enter Scribe, an innovative AI tool that simplifies the creation of instructional materials and empowers you to produce high-quality documentation effortlessly.
Scribe leverages the power of AI to automate and optimize the content creation process. With its intuitive interface and intelligent algorithms, Scribe allows you to outline, structure, and compose your tutorials, how-tos, and SOPs with ease. Gone are the days of starting from a blank page and grappling with formatting and organization – Scribe guides you through the process, ensuring that your content is coherent, concise, and well-structured.
One of the key features of Scribe is its ability to generate tailored content suggestions based on the topic or objective you're addressing. By providing a brief description or keywords related to your tutorial or SOP, Scribe analyzes the input and generates relevant content prompts. These prompts serve as a starting point, saving you valuable time and providing a framework to develop your instructional materials.
Scribe also excels in streamlining the writing process by providing real-time grammar and style suggestions. Its advanced natural language processing capabilities detect grammar errors, sentence structure issues, and readability concerns. This helps you maintain consistency and readability throughout your documentation, ensuring that your audience can easily follow and understand the instructions you provide.
Collaboration is made seamless with Scribe's collaborative editing and feedback features. Multiple team members can work on the same document simultaneously, making it ideal for cross-functional teams or remote collaborations. Scribe keeps everyone on the same page, allowing for efficient feedback exchange, version control, and real-time updates.
Moreover, Scribe's AI capabilities extend beyond the initial content creation. The tool can learn from your writing style and adapt to your preferences over time, enhancing its suggestions and tailoring them to your unique voice and requirements. This creates a personalized writing experience, allowing you to maintain consistency and authenticity in your instructional materials.
By harnessing the power of Scribe, you can revolutionize your documentation workflow. Say goodbye to writer's block and inefficient content creation processes. With Scribe, you can create tutorials, how-tos, and SOPs efficiently, ensuring that your instructions are clear, concise, and effective. Embrace the AI-driven revolution in content creation and let Scribe be your trusted companion in producing high-quality instructional materials.
Restore old pictures with AI Tools – Palette.fm
Photographs hold cherished memories, but over time, they can deteriorate, fade, or get damaged. The task of restoring old pictures to their former glory can be complex and time-intensive. Fortunately, Palette.fm, an advanced AI tool, is here to simplify and streamline the restoration process, allowing you to revive and preserve those precious moments captured in old photographs.
Palette.fm combines the power of AI algorithms with image restoration techniques to bring new life to faded or damaged photos. Whether it's yellowed tones, scratches, tears, or other imperfections, Palette.fm can intelligently analyze and repair them, producing remarkable results that breathe fresh life into your cherished memories.
Using Palette.fm is intuitive and user-friendly. Simply upload your old photograph to the platform, and the AI-powered restoration process begins. Palette.fm automatically identifies the areas that require attention, such as color correction, image sharpening, or even reconstruction of missing parts. The tool then applies sophisticated algorithms to restore these areas, ensuring that the final result is as close to the original as possible.
What sets Palette.fm apart is its ability to adapt to different photo types, styles, and eras. The AI model is trained on a vast dataset of diverse images, enabling it to understand and restore various types of photographs, whether they're black and white, sepia-toned, or color. This versatility ensures that Palette.fm can handle a wide range of restoration projects, from vintage family portraits to weathered landscapes.
The restoration process is not limited to automated algorithms alone. Palette.fm also allows you to have a level of manual control. You can fine-tune the restoration process based on your preferences, making adjustments to color saturation, contrast, or specific areas that require special attention. This fusion of AI assistance and manual input empowers you to achieve the perfect balance between automated restoration and personal artistic vision.
Palette.fm doesn't just stop at restoring old photos; it goes the extra mile by preserving and organizing your restored memories. The platform provides options for storing, sharing, and printing your restored photographs, ensuring that they are not only revitalized but also easily accessible for future generations to cherish.
With Palette.fm, you can unlock the hidden potential of your old photographs, breathe new life into treasured memories, and ensure their preservation for years to come. Embrace the power of AI-driven restoration with Palette.fm and embark on a journey to revive the beauty and sentimentality of your vintage photographs.
Creating presentations with a flick of a click
Presentations play a crucial role in conveying ideas, delivering impactful messages, and captivating audiences. However, designing visually appealing and engaging presentations can be a daunting task, especially for those without extensive design experience. This is where Beautiful.ai, a powerful AI tool, comes into the picture, empowering you to create stunning presentations effortlessly and design like a pro.
Beautiful.ai combines the power of AI and intuitive design principles to simplify the presentation creation process. With a user-friendly interface and intelligent algorithms, Beautiful.ai takes the guesswork out of design and guides you through the creation of visually striking presentations.
One of the key features of Beautiful.ai is its extensive collection of professionally designed templates. These templates cover a wide range of presentation styles, including business pitches, educational lectures, project updates, and more. By selecting a template that aligns with your content and goals, you can instantly set the stage for a visually cohesive and captivating presentation.
The magic of Beautiful.ai lies in its ability to automate the design process. As you input your content, such as text, images, and data, Beautiful.ai intelligently arranges and formats your content, optimizing it for visual impact and readability. The tool analyzes the structure and hierarchy of your information, ensuring that it is organized in a way that effectively communicates your message and engages your audience.
Additionally, Beautiful.ai offers a range of AI-powered design features. These features include automated color schemes, font pairing suggestions, and smart alignment of elements. The tool takes care of the visual details, allowing you to focus on crafting compelling content and telling your story with confidence.
Collaboration is made seamless with Beautiful.ai's real-time co-authoring and feedback capabilities. Multiple team members can work on the same presentation simultaneously, making it ideal for group projects or cross-functional teams. Beautiful.ai ensures that everyone is on the same page, enabling efficient collaboration, content iteration, and a streamlined workflow.
Whether you're a business professional, educator, or student, Beautiful.ai equips you with the tools to create impactful presentations that leave a lasting impression. With its AI-driven design assistance, you can elevate your presentations to professional levels, captivate your audience, and effectively convey your message.
Step into the world of effortless presentation design with Beautiful.ai, where AI-powered automation and stunning visuals converge. Unleash your creativity, save valuable time, and create presentations that truly stand out with Beautiful.ai as your trusted design companion.
Improve your emails and cold outreach with Warmer AI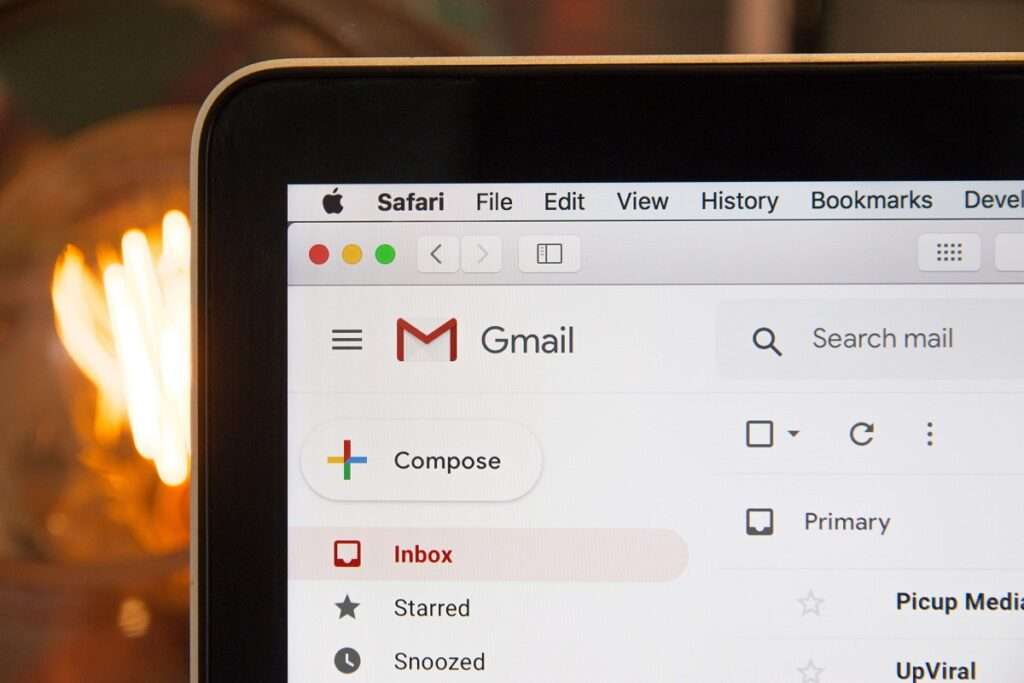 Warmer AI leverages advanced natural language processing algorithms to provide valuable insights and suggestions for improving your email communication. Whether you're drafting a sales pitch, networking message, or follow-up email, Warmer AI acts as your virtual writing assistant, ensuring that your emails are compelling, concise, and effective.
One of the key features of Warmer AI is its ability to analyze and optimize the tone and structure of your emails. The tool considers factors such as politeness, formality, and persuasiveness, and provides real-time feedback to help you strike the right balance. It suggests revisions to enhance your email's impact and increase the chances of getting a positive response.
Warmer AI also assists in personalizing your email content. It can dynamically generate customized opening lines, subject lines, and email body sections based on the recipient's information or previous interactions. This level of personalization helps you establish a stronger connection with your recipients, increasing the likelihood of engagement and positive outcomes.
In addition to content optimization, Warmer AI assists with grammar and style corrections. It automatically detects common writing errors, offers suggestions for improvement, and ensures that your emails are polished and professional. This helps you convey your message clearly and maintain a high level of credibility in your communication.
Furthermore, Warmer AI offers insights into email analytics and performance. It provides data on open rates, click-through rates, and response rates, allowing you to measure the effectiveness of your email campaigns. By analyzing these metrics, you can refine your outreach strategies and make data-driven decisions to improve your email engagement and conversion rates.
Collaboration is simplified with Warmer AI's sharing and feedback features. You can easily share email drafts with colleagues or team members, enabling them to provide input and suggestions in real time. This collaborative approach ensures that your emails benefit from multiple perspectives, leading to more effective and impactful communication.
With Warmer AI as your email writing companion, you can elevate your outreach efforts, increase engagement, and achieve better results. By leveraging the power of AI-driven insights and suggestions, you can craft emails that resonate with your recipients and drive meaningful interactions.
Enhance your email communication, optimize your cold outreach, and unlock new possibilities with Warmer AI. Let the tool guide you toward impactful and persuasive email writing, helping you establish stronger connections, nurture relationships, and achieve your professional goals.
Conclusion
By embracing these AI tools, we unlock opportunities to streamline our workflows, save time, and achieve better results. The integration of AI technology empowers us to work smarter and more effectively, amplifying our abilities and augmenting our decision-making processes. These tools act as invaluable assistants, providing intelligent suggestions, automating tasks, and improving collaboration.
As we move forward, it is essential to embrace the potential of AI tools and leverage them to our advantage. By harnessing the power of these innovative tools, we can navigate the challenges of the modern world with greater ease and unlock new levels of productivity and success. The TechPilot June AI Tool Picks serve as a testament to the transformative impact of AI in optimizing our work processes and propelling us towards a more efficient future.