Artificial intelligence has sparked a revolution in streamlining repetitive tasks, allowing organizations to dramatically enhance efficiency. With machines automating routine work, humans are freed to focus on more strategic priorities. AI-powered tools now assist with everything from customer service to inventory management, their capabilities growing more advanced by the day.
One domain experiencing an AI transformation is mathematics. Solving complex equations with elaborate steps is taxing and time consuming. But sophisticated AI systems can now undertake the intricate logic and calculations instantaneously. For students and professionals alike, these AI tools to solve math problems provide invaluable assistance with comprehending and solving once-formidable math problems.
Especially cumbersome in mathematics are fractions and their multilayered calculations. But AI-powered online fraction calculators now wield algorithms to simplify fraction arithmetic almost instantly. By offloading the intricate computations to AI, educators and learners can devote focus to mastering concepts and analyzing problems rationally.
The implications of AI for mathematics are immense. Automation of rote calculations enables sharper concentration on higher-order thinking and strategy. AI collaborates with humans in problem solving rather than replacing them. In this guide, we will explore leading AI tools for mathematics and fraction calculation that are revolutionizing the field through convenient assistance. By understanding the capabilities of AI systems, math professionals and students can take their skills to new heights.
Wolfram Alpha
Wolfram Alpha exemplifies the power of AI to tackle complex mathematics. This knowledge engine performs everything from basic arithmetic to advanced calculus and linear algebra equations. Users simply input mathematical terms, integrals, derivatives or natural language questions to receive step-by-step solutions. With graphing capabilities, Wolfram Alpha also excels at data visualization – creating interactive representations of functions that promote deeper understanding. For cumbersome mathematical operations like fraction calculations, its online fraction calculator simplifies the process instantly.
Math Papa
With its AI-powered suite of calculators, Math Papa aims to make math more accessible. The platform's logarithm calculator, derivative calculator and more provide real-time solutions through advanced algorithms. By automating complex computations, Math Papa allows learners to focus on grasping concepts rather than manual calculations. Its community forum also enables collaborative math learning in an engaging environment. For math students and professionals alike, Math Papa harnesses AI to simplify math mastery.
SymPy
Built on an open-source Python library, SymPy is a robust symbolic mathematics toolbox. Users can input symbolic equations to execute dedicated tasks from basic algebra to advanced calculus through an online mathematical tool. By manipulating algebraic expressions and symbols, SymPy facilitates deeper comprehension of mathematical principles. Its symbolic math engine suits the needs of mathematicians, engineers, scientists and students seeking to expand their conceptual understanding through hands-on symbolic manipulation.
Microsoft Math Solver
Microsoft Math Solver delivers an intuitive handwriting-based interface to make math more instinctive. By recognizing handwritten inputs, the tool's AI algorithm provides step-by-step solutions to complex problems without requiring perfect notation. Combined with interactive graphs and practice exercises, Microsoft Math Solver aims to enhance conceptual visualization and development for students and educators alike.
GeoGebra
GeoGebra utilizes AI to enable interactive geometry, algebra and calculus exploration. Students can construct geometric diagrams and manipulate equations to uncover mathematical relationships. The software generates graphs, animations and simulations to dynamically represent concepts from multiple perspectives. By facilitating engaging hands-on learning, GeoGebra helps students develop a profound understanding of math principles and problem-solving techniques.
SymboMath
Similar to SymPy, SymboMath is an AI-powered symbolic math toolbox ideal for both students and professionals. Users can leverage the tool to simplify, evaluate and solve algebraic expressions ranging from basic to advanced. With support for matrices, calculus and more, SymboMath provides the flexibility to tackle a vast range of mathematical problems. By automating symbolic manipulation, the tool allows greater focus on high-level analysis and strategy.
Desmos
Desmos applies AI specifically to enhance mathematical visualization. As an online graphing calculator, the tool creates interactive graphs to dynamically represent data and functions. Users can manipulate equations and graphs to uncover connections and patterns. By making math visual, Desmos aims to deepen conceptual understanding as well as share insights through embeddable graphs. For both learners and experts, it brings mathematical ideas to life through AI-powered interactivity.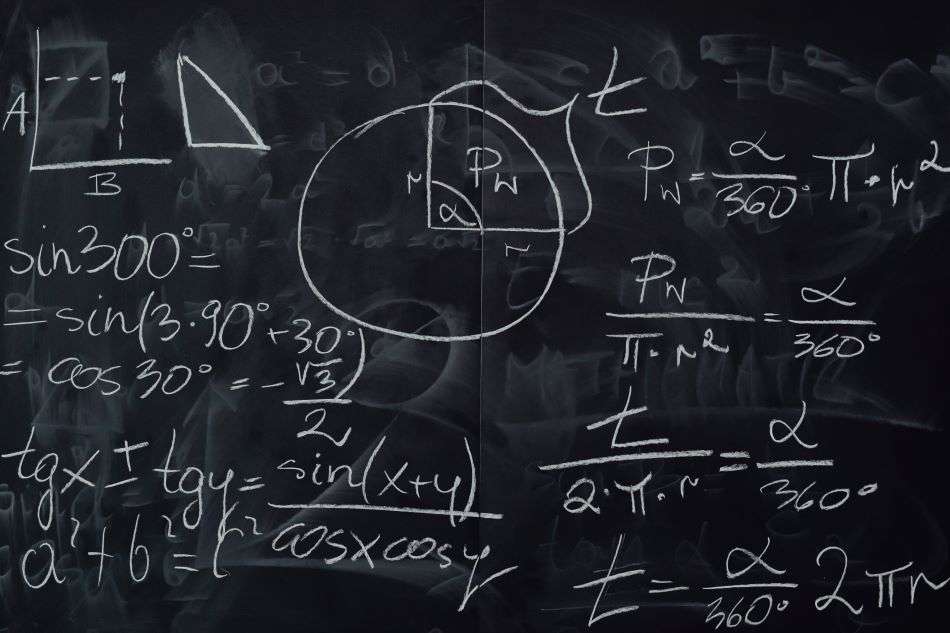 In summary, AI is transforming mathematics education and problem-solving by automating calculations and boosting visualization. By understanding the capabilities of tools like Wolfram Alpha, Math Papa, and GeoGebra, math professionals and students can tap into AI to reach new levels of achievement.
If you want to stay ahead of the curve and stay updated with the latest AI Trends and get more insight into the power of artificial intelligence for Marketing, Automation or learn more about this emerging technology, check our blog or Tech Pilot LinkedIn official page.