Best AI Presentation Makers – A must-have in the AI Business tools arsenal
In today's attention economy driven world, creating engaging presentations is an essential aspect of effective communication, be it in businesses, classrooms, or conferences. Powerful presentation tools like Beautiful.ai and Tome.ai are leveraging the power of artificial intelligence (AI) to redefine the way we build attention grabbing presentations, making the process quicker, more efficient, and aesthetically pleasing.
AI presentation generators are software programs designed to help professionals craft impressive and visually compelling presentations. By leveraging AI technology, these tools can analyze content, generate copywriting from prompts, suggest improvements, and even design slides to make them more engaging.
Let's take a closer look at some of the best AI Presentation Makers across the web and help you choose the one that suits your needs best.
Beautiful.ai: An Overview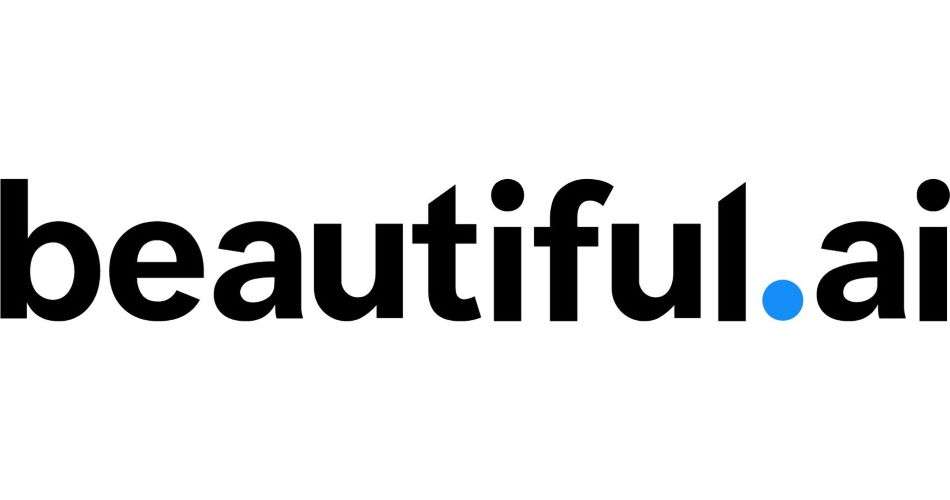 Beautiful.ai is an AI-driven presentation tool that focuses on design and structure, making it easier for users to create and edit visually appealing presentations quickly and effortlessly. With a user-friendly interface and advanced algorithms, Beautiful.ai can analyze any content and provide instant design suggestions, ensuring that your slides are polished and professional.
Key Features of Beautiful.ai
Smart Slides: Beautiful.ai offers more than 60+ smart slides, each designed according to professional standards to make your presentations visually appealing.
Ready-built Templates: Kickstart your story telling with ready-built templates for different use cases from business plans to pitch decks for fund raising.
Design Automation: Beautiful.ai adjusts layouts, text boxes, and image placements automatically, enabling you to focus on your content rather than the intricate details of design.
Extensive library of free stock images, logos, and icons that you can easily drag and drop into your presentations.
Branding: Beautiful.ai allows customization of designs to align with your brand, ensuring a consistent look and feel across all presentations.
Tome.ai: An Overview

Tome.ai is an Artificial Intelligence-driven presentation creation tool that streamlines the cumbersome process of building high-impact presentations. With its command prompt system, Tome.ai guides users through the presentation creation process, offering prompts for various design choices.
Key Features of Tome.ai
Command Prompt System: This feature makes Tome.ai stand out by providing a unique guided experience through the presentation building process.
Collaboration Tools: Tome.ai also features enhanced collaboration tools that make it possible to work with teams seamlessly, even remotely.
Integrations: Tome.ai has a lead in terms of integrations, offering more options than Beautiful.ai, thus enhancing its versatility.
AI Image generator: Can generate Digital art according to the prompts input that creates the overall presentation. Those could be easily replaced by images of your choice.
The best AI Presentation Maker: Beautiful.ai vs Tome.ai
Design Automation: Both AI Presentation makers excel in automating the design process, but Beautiful.ai smart templates give it an edge for users who want to create professional presentations quickly and for practical business use cases.
Collaboration: In terms of collaboration, Tome.ai stands out with its robust collaboration tools, making it a superior choice for teams working on presentations together.
Ease of Use: Both Beautiful.ai and Tome.ai have user-friendly interfaces. However, Tome.ai command prompt system offers more creative freedom, making it a preferred choice for users who appreciate extra freedom in their design process. Beautiful.ai is very easy to use as well due to their ready-made templates that are easily customizable by drag and drop, as well as it's extensive library of stock images and videos.
Integrations: Tome.ai has a large range of integrations with popular platforms such as Twitter, Youtube, Figma Design, which gives it an edge over creative freedom.
Pricing: Both tools offer monthly subscription models, with Tome.ai starting at $8/month and Beautiful.ai at $12/month. The first AI tool offers a slightly more competitive pricing model, which could be a determining factor for budget-conscious users.
Pros and Cons of Beautiful.ai
Pros:
Robust design automation features.
Wide variety of professional templates.
User-friendly interface.
Cons:
Limited integration options.
Collaboration tools are not as advanced as some competitors.
Pros and Cons of Tome.ai
Pros:
Strong collaboration features.
Guided user experience with command prompt system.
Wide range of integration options.
Cons:
Lack of pre-made templates.
Some users may find the command prompt system less intuitive.
Tech Pilot Verdict: Beautiful.ai or Tome.ai?
Both Beautiful.ai and Tome.ai are formidable AI-powered presentation tools, each with their unique strengths. Beautiful.ai is like a personal designer-in-a-box, automatically refining presentations based on professional design principles, which makes it perfect for business leaders, sales professionals, and public speakers who want to streamline the creation process without sacrificing quality and impact.
On the other hand, Tome.ai offers a more hands-on approach to presentation creation, with a command-prompt system that guides users throughout the process and it's own AI Digital art generator. This tool is especially useful for individuals and teams wanting visually appealing slideshows that would like to showcase their creative side.
In conclusion, both tools offer compelling solutions for creating high-quality presentations. The choice between the two largely depends on personal preference and specific use-case requirements. Take advantage of their free trials and test out these tools to find the one that best suits your presentation needs.
For more practical advice on AI for Business leaders and a range of tools for financial management, excel formulas generators, video editing or productivity / meeting software that are suitable for large enterprises yet affordable and can seamlessly leverage the power of AI for small business. Stay ahead of the curve with Tech Pilot and elevate your knowledge in the field of Artificial Intelligence.