This article will dig deep into the applications of artificial intelligence for companies, practical insights, best AI tools for business and expert pro tips.
In today's fast-paced economic landscape, staying up-to-date with emerging technologies, such as AI tools for business, is crucial for success. AI has the potential to streamline and automate operations, increase your team's productivity and build better customer relations, which will inevitably lead to a healthier bottom line.
As a seasoned entrepreneur who has embraced artificial intelligence with open arms, I'm excited to share my personal insights, experiences, tips and the best AI tools that have propelled my entrepreneurial endeavors to new heights.
Understanding Artificial Intelligence in Business Management
AI is a remarkable branch of computer science that focuses on developing algorithms capable of performing tasks that typically require human intelligence. In the realm of business management, AI tools offer automation, data analysis, and cost-effective content creation without the need for an extensive in-house team. These tools continuously learn and adapt to user needs, enhancing their efficiency over time. AI also enables businesses to personalize customer service, resulting in improved satisfaction and loyalty. AI chatbots, once met with skepticism, have now become the norm and deliver exceptional customer care experiences.
Choosing the right AI Tools for business given your own challenges
As an experienced entrepreneur, I understand that choosing the right AI tools for your business can be a complex task. It requires a deep analysis of your challenges and a consideration of how AI-driven software or solutions can address them. It's crucial to carefully weigh the benefits and challenges, taking into account the scale of your business and the associated costs. When making decisions about the best AI tools for your business, it's essential to calculate the return on investment in terms of time and money. Additionally, drafting a strategy and implementing a roadmap will ensure a successful integration of these tools, with the support and proper training of your team.
Pro tip: When it comes to finding AI tools for small businesses or larger organizations, the factors to consider undergo significant variations.
When selecting AI tools, here are key factors to consider:
Business Needs: Identify the areas of your business that could benefit from AI tools. Are you looking to improve customer service, optimize operations, or reduce costs?
Ease of Use: Choose AI tools that are user-friendly and can seamlessly integrate with your existing systems.
Cost: Evaluate the cost of AI tools and ensure they align with your budget.
Support: Look for AI tools that provide reliable support and training resources to maximize their potential.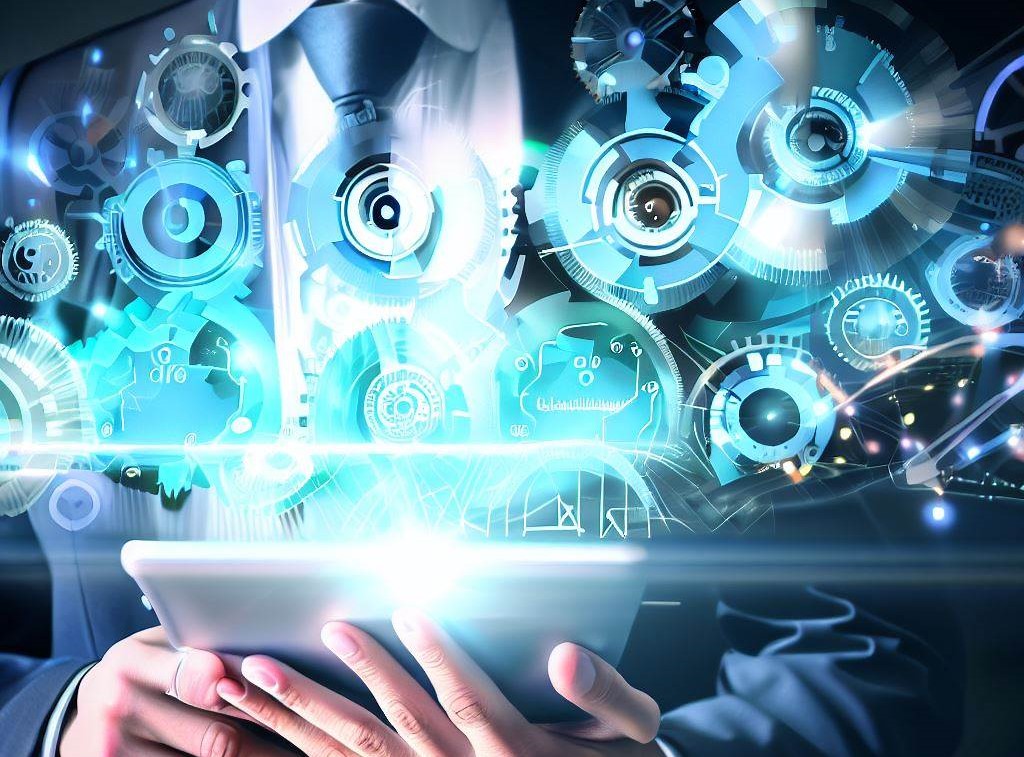 Best AI Tools for business – Handpicked by experts
Now, let's get to the heart of the matter—identifying the best AI tools for your business. These cutting-edge software solutions are handpicked based on my personal experiences and the impact they've had on my own ventures, as well after in-depth discussions with other founders and top CEO's of companies that implemented successfully AI tools for business.
Pro Tip: Try them out or make your own list of cutting edge tools.
Synthesia.io – AI Video Generator for Training, Onboarding and Personalized Sales
Training and onboarding employees can be time-consuming and costly. As an experienced entrepreneur, I have found Synthesia.io to be an exceptional tool for creating videos from text. Its live avatars effectively deliver training and how-to materials across the organization. This not only improves employee retention but also reduces the time and costs associated with training and onboarding. Additionally, Synthesia.io text-to-video generator can be creatively used to create personalized customer videos, enhancing your sales and marketing strategies.
Pictory.AI – AI Video Generator to create stunning marketing visuals
Moreover, if your marketing direction is different and you leverage stunning visuals to attract customers and generate revenue, we recommend you Pictory.AI – a generative AI Text to Video tool that creates professional grade videos in few minutes just by input text, articles or blogposts. It uses Machine learning algorithms to understand the input and choose the best footage from its huge media library to create videos. A must try!
Writesonic – AI Copywriting Tool for Creating Compelling Content
Words hold immense power, and crafting compelling content is an art in itself. In my entrepreneurial journey, I have relied on Writesonic, an AI-powered copywriting tool, to generate written content for my business, as well as improving my personal brand. It has significantly reduced the need for a dedicated copywriter or full marketing team. With Writesonic, I can generate high-quality copy in minutes and would free up financial resources to focus on, perhaps paid ads to drive more clients to your business.
The software analyzes input text, understands the context and language, and generates a variety of written outputs, including product descriptions, blog posts, social media updates, and email newsletters. Its user-friendly interface and machine learning algorithms make it an indispensable tool for creating persuasive content.
ADA Chatbot – Automate Your Customer Service Around the Clock
After generating leads with quality content and on point marketing copies, is time to focus to the customer experience—a cornerstone of any successful business. Bid farewell to long wait times and embrace round-the-clock personalized support that leaves your customers delighted and loyal.
ADA AI Chatbot, with its conversational AI platform, has helped me automate customer service operations, improve customer satisfaction, and reduce response time. The software utilizes natural language processing and machine learning algorithms to provide personalized support to customers, enhancing user engagement. With its drag-and-drop method, ADA makes it easy to build conversation flows tailored to your business needs. This affordable tool offers a range of features within an easy to use interface and is trusted by millions of businesses around the world.
AKKIO – AI Data analytics tool to guide you through for better decision-making
Data is the new gold, and harnessing its power is paramount for success. Akkio, an AI-powered predictive modeling and decision support platform, has empowered me to automate complex and time-consuming tasks. Its user-friendly interface allows users without a data science background to build custom machine learning models. Whether for predictive maintenance, fraud detection, or customer churn prediction, Akkio integrates seamlessly with popular business applications and data sources. It equips business leaders with the insights they need to make data-driven decisions and help to shape your business strategy.
Fireflies.AI – Your trusted meeting assistant that doesn't skip a beat
Raise your hand if you've ever felt overwhelmed by never-ending meetings. Here is where Fireflies.ai comes in by capturing and organizing important meeting information, which could be a challenge to stay focused on. This artificial intelligence driven software, offers complex solutions to streamline and enhance your meeting experience by extracting data such as key points, main topics and even an actionable tasks list. It is seamlessly integrated with your calendar, CRM and offer customizable security settings based on your preferences.
"Ask Fred" is their latest feature released, a chatbot powered by GPT-4 that create knowledge base from the multitude of meetings recorded across your organization, as well as rephrasing, write emails and more.
Fyle – Intelligent Expense Management System
Are you tired of the hassle, inconsistency and the bunch of paperwork from managing employee expenses?
Managing finances is a critical aspect of running a business, given that the money flowing outwards are always easier than flowing inwards. Making money requires a lot of hard work, strategy, consistency and a lot of other things that we will not discuss here. However, wasting money is much easier and it only takes poor financial management and overspending.
The challenges of tracking expenses, staying within budgets, and managing limited cash flow is been simplified by Fyle, an AI-powered expense management platform. Its innovative features and user-friendly interface provide a seamless experience for tracking, managing, and gaining valuable insights into spending. It can integrate with existing credit and debit cards and automatically synchronize with popular accounting software such as QuickBooks or Xero, while it gives you the power to set up strict rules and notifications when there is suspicious activity.
Best Practices for Implementing AI Tools for Business
Implementing AI tools in your business requires careful planning and execution. To ensure a successful integration, I recommend following these best practices:
Start with One Tool: Overwhelming your business with multiple AI tools simultaneously can hinder adoption. Begin with one tool and assess its effectiveness before expanding.
Provide Training: Properly train your employees on how to use AI tools effectively to maximize their potential and optimize outcomes.
Monitor Performance: Regularly evaluate the performance of AI tools and make necessary adjustments to align with your business objectives.
Be Transparent: Communicate openly with your employees about the use of AI tools, their impact on roles, and how they contribute to overall business success.
How AI Tools Can Help CEOs Become Better Leaders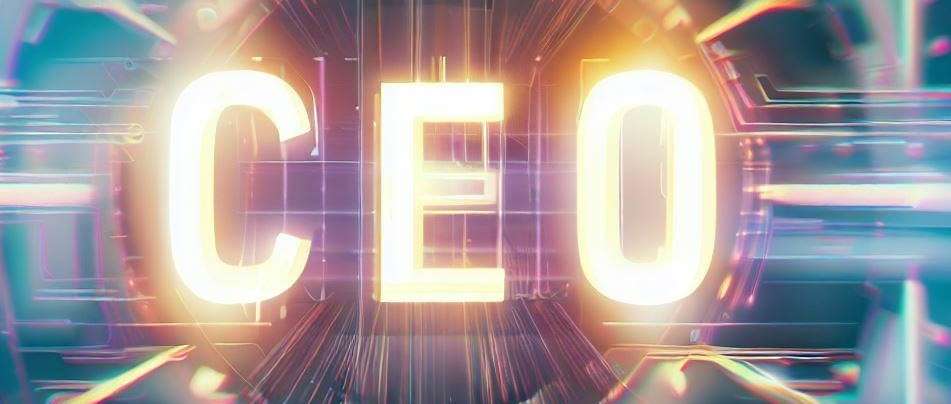 As a CEO, making critical decisions that drive business success is paramount. AI tools have been instrumental in helping me make more informed decisions and become a better leader. These tools provide valuable insights and data, enabling me to identify areas for improvement, increase operational efficiency, and free up time to focus on strategic growth. The power of AI in data collection, analysis, and decision-making empowers CEOs and entrepreneurs to lead their companies more effectively.
If you want to stay ahead of the curve and stay updated with the latest AI Trends and get more insight into the power of artificial intelligence for Marketing, Automation or learn more about this emerging technology, check our blog or Tech Pilot LinkedIn official page.