Artificial Intelligence (AI) has quietly permeated the realm of sales, subtly reshaping the landscape with its deep analytical prowess and predictive abilities. The emergence of AI tools for sales has marked a new era for businesses, streamlining sales operations and bolstering their effectiveness. Whether it's refining the process of prospecting or crafting nuanced marketing strategies, AI tools for business are proving indispensable. This article delves into the multifaceted ways in which Artificial Intelligence and Machine Learning is enhancing sales and marketing functions within an enterprise, as well as the Best AI tools for business and how they can be implemented in the Sales department.
AI Sales Tools for Powered Prospecting
Artificial Intelligence has significantly overhauled the initial stage of sales—prospecting. Before AI, sales representatives spent countless hours manually scouring databases and customer profiles to identify potential leads. However, with the advent of AI tools for sales, this process has been streamlined to a great extent.
AI-powered algorithms can analyze an enormous amount of data to identify high-value prospects based on predefined parameters like demographics, past purchasing behavior, or online activity. These algorithms use machine learning to improve with each interaction, meaning their ability to identify high-value prospects improves over time.
Predictive sales AI, uses historical data to forecast customer behavior, helping sales teams tailor their strategies accordingly. This predictive capability allows sales representatives to understand their target audience better and spend their time focusing on leads with the highest probability of conversion.
Pro Tip: Let your AI tools handle the grunt work of prospecting with the help of automation, so you can focus on creating personalized strategies for your high-value leads.
AI and Sales Operations
Sales operations encompass a broad range of activities, from managing the sales pipeline and coordinating sales teams to tracking sales targets and handling administrative tasks. The scope and diversity of these activities can sometimes create efficiency gaps and divert the sales team's attention from their core job – selling.
AI tools for business have transformed sales operations, streamlining administrative tasks and optimizing sales activities. AI-powered CRM systems, for instance, automate routine tasks like data entry, scheduling, and follow-ups, freeing up the sales team's time for more strategic tasks.
Moreover, AI helps in tracking and managing sales targets more effectively. Real-time data analysis provides insights into individual and team performance, enabling managers to identify gaps and take corrective measures promptly. The result is a more efficient and productive sales operation, which inevitably leads to increased sales.
Cold outreach is a traditional method employed by sales teams to initiate contact with potential customers who have had no prior interaction with the company. However, the generic nature of these outreach emails can often result in low response rates.
AI has a transformative role in enhancing the effectiveness of cold outreach emails. AI-powered tools can personalize outreach emails based on recipient's profiles, ensuring the communication resonates with them on a personal level. For instance, AI tools can use data such as the recipient's industry, job title, or past interactions with similar products to tailor the email content.
In addition, AI tools for sales also employ advanced A/B testing, which allows sales teams to experiment with different email formats, subject lines, or content and determine which ones yield the best response rates. This ability to optimize cold outreach strategies based on data-driven insights significantly improves conversion rates.
AI in Sales Training
Sales training is a crucial aspect of any sales team's success. However, traditional methods of sales training can sometimes fail to identify individual weak points or offer real-time corrective measures. AI, with its ability to analyze vast amounts of data quickly, provides a solution to this problem.
AI tools can analyze sales calls and meetings in real-time, offering immediate feedback on areas of improvement. These tools can identify patterns in successful sales pitches and provide suggestions to make sales pitches more persuasive.
Furthermore, AI-powered training tools can provide individualized coaching to sales representatives based on their performance and learning pace. The ability to offer personalized and real-time training makes AI an invaluable tool for sales training.
Building Robust Customer Relationships with AI
Ever thought of having a personal assistant who understands your customers as you do? That's where AI steps in. With its capacity to offer personalized experiences, it's like a secret weapon that's turning one-time customers into loyal fans. By analyzing data from past interactions, AI tools can deliver personalized messages and offers that resonate with each customer's unique needs and preferences.
Moreover, AI-powered chatbots are revolutionizing customer service. They're available around the clock, responding to customer inquiries instantly, and offering solutions before a minor issue escalates into a major problem. By handling initial customer interactions and inquiries proficiently, these chatbots are improving customer satisfaction and helping you build a strong customer base.
Pro Tip: Incorporate AI chatbots into your customer service strategy to automate repetitive tasks, ensuring that every customer feels heard and valued.
Predictive Analytics for Sales
Data represents a critical resource in the current business landscape. AI capitalizes on this resource to predict sales trends. Predictive analytics powered by AI aids strategic decision-making by offering insights into customer purchasing habits and inventory management. Sales forecasting, once a formidable challenge, is now achievable and precise with the assistance of AI.
AI for Strategic Pricing Optimization
Pricing is more than just a number—it's a strategic tool that can make or break your sales success. AI can help you navigate this complex landscape by analyzing multiple variables to suggest the optimal pricing strategy.
Think of AI as your pricing analyst, constantly crunching numbers and keeping an eye on market trends, competitor pricing, and customer behavior. These insights enable AI to adjust prices dynamically, maximizing your profits without alienating customers.
Pro Tip: Implement AI in your pricing strategy to adjust prices dynamically. Not only will this stimulate sales, but it will also give you a competitive edge in the market.
Powering Post-sale Analysis with AI
Every sale is an opportunity to learn, and with AI, post-sale analysis becomes a gold mine of insights. Often overlooked, this critical process provides a deep understanding of what's working and what's not in your sales strategy.
AI can meticulously analyze past sales data, identifying patterns and trends. It helps you understand which strategies led to successful sales and which areas need improvement. More importantly, it can predict customer churn—an invaluable insight for customer retention.
But AI doesn't stop there. It also provides early warning signs of potential churn by recognizing subtle shifts in customer behavior, giving you a chance to proactively address and resolve issues before they affect your bottom line.
Pro Tip: Employ AI in post-sale analysis not only to reflect on past sales strategies but also to predict and mitigate future customer churn. It's like having a crystal ball that alerts you of potential issues even before they arise.
Some of the best AI Sales tools for feedback on your team's sales calls is MeetRecord
Other AI Sales tools that could benefit your different business cycles
Create amazing presentations for your prospects with Beautiful.ai
Capture the Highlights of your Sales Presentation with DemoTime
Create Personalized Sales Video using Virtual Avatars with Synthesia.io
Conclusion – Research and Implement the Best AI Tools for business to enhance your productivity
The transformative role of AI in sales departments cannot be overstated. From prospecting to post-sale analysis, AI has fundamentally changed the sales landscape. The future of sales lies in harnessing the power of AI, with those adopting these technologies standing at the forefront of success. Embracing the best AI tools for sales teams will shape the future of businesses, marking a new era in the realm of sales and marketing.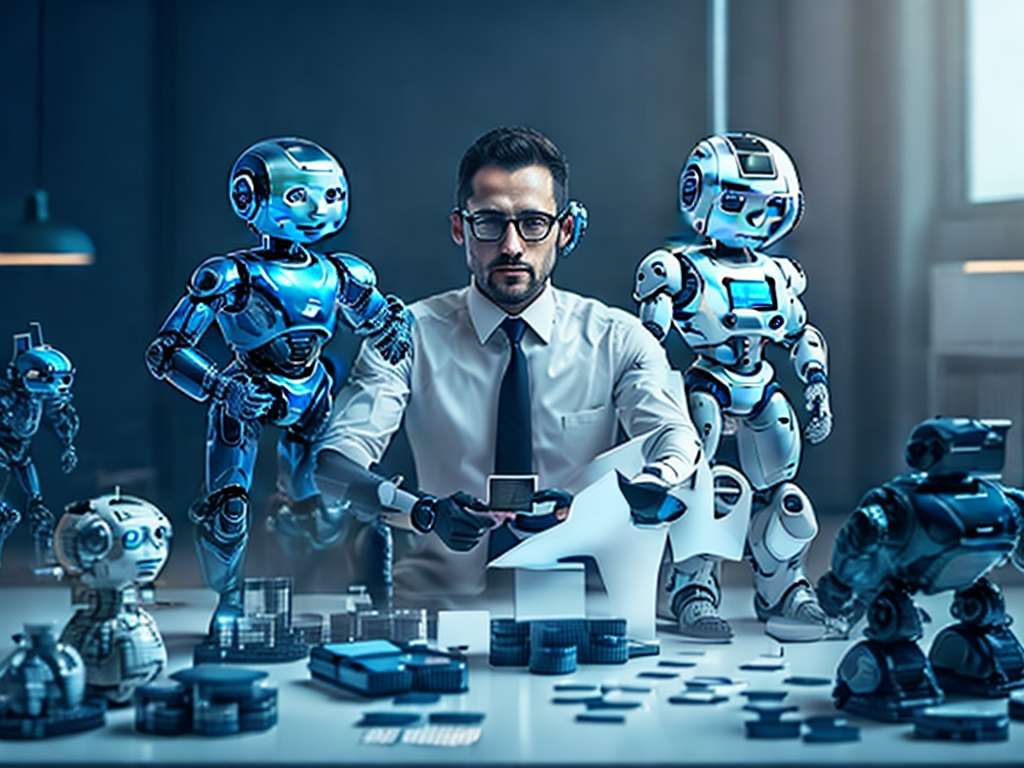 What are the best AI tools for sales? Some of the top AI tools that are revolutionizing sales include MeetRecord for analyzing sales calls, Beautiful.ai for creating captivating presentations, DemoTime for capturing presentation highlights, and Synthesia.io for crafting personalized sales videos with virtual avatars.
How can AI help sales teams? AI aids sales teams in numerous ways, from streamlining sales prospecting by identifying high-value leads to optimizing sales operations through automated administrative tasks. Additionally, AI can enhance the effectiveness of cold outreach by personalizing emails, provide real-time feedback for sales training, foster customer loyalty, and assist in pricing strategy and post-sale analysis.
How to use AI to boost sales? To use AI for boosting sales, start by integrating AI-powered CRM systems for automating routine tasks. Use AI algorithms to identify high-value leads and tailor outreach emails to these potential customers. Incorporate AI in sales training to provide real-time feedback and personalized coaching. Use AI for developing dynamic pricing strategies and carrying out in-depth post-sale analysis for continuous growth.
Can AI improve customer relationships? Absolutely, AI can significantly improve customer relationships by providing personalized experiences and handling initial customer interactions via AI-powered chatbots. This not only ensures elevated customer satisfaction levels but also aids in fostering customer loyalty.
What is the role of AI in pricing strategy? AI evaluates multiple variables like market trends, competitor pricing, and customer behavior to suggest optimal pricing. This dynamic pricing strategy can strategically stimulate sales and enhance profitability.
How does AI transform post-sale analysis? AI plays a critical role in post-sale analysis by identifying successful strategies and areas of improvement. It also predicts and mitigates customer churn, which is essential for customer retention.
How can AI optimize sales operations? AI optimizes sales operations by automating routine tasks such as data entry, scheduling, and follow-ups. It provides insights into individual and team performance, allowing managers to identify gaps and take corrective measures promptly.