YouTube has experienced an unprecedented surge in popularity, with over 2.5 billion active monthly users and an average of 19 minutes spent per day on the platform by each user. AI Content Generator tools are feeding the hunger for high-quality content, which intensifies, the race to become a top-ranked YouTube creator is more competitive than ever before.
The future of content creation has arrived, fueled by the remarkable advancements in artificial intelligence. AI has permeated every corner of the internet and is set to become even more pervasive within the next 3-5 years. YouTube creators are embracing this transformative wave, incorporating AI content creation software into their creative processes and leveraging the best AI tools for Youtube available to enhance the quality of their creations.
Gone are the days of extensive research and meticulous scriptwriting, the need for expensive camera equipment and recording studios, or hefty subscription fees for editing software. By harnessing the power of AI, YouTubers can unlock a treasure trove of valuable resources that save countless hours of precious time.
In this article, we will delve into the world of the most powerful AI content creation software that empowers YouTubers to craft engaging and extraordinary videos.
AI Writing generator for YouTube Content Creation
In the realm of YouTube content creation, AI copywriting tools have become a YouTuber's new best friend! Within seconds, these tools can generate engaging and entertaining content for your channel.
Imagine effortlessly conjuring unique video ideas and crafting a cohesive and captivating script for your content, including the perfect screenplay for AI-generated videos.
This is where AI Copywriting assistants like WriteSonic step in. Designed specifically for content creators, WriteSonic assists YouTubers in researching topics, suggesting content ideas, and effortlessly crafting video scripts, blog posts, and more. With its vast library of over 50 content templates, WriteSonic streamlines the production of high-quality content, making it a must-have tool in every YouTuber's arsenal.
Another notable AI Writing generator in this domain is Copy.ai. By simply inputting a few keywords or a content prompt, Copy.ai instantly provides a wealth of suggestions, including video titles, hooks, scripts, and more. Acting as the perfect sidekick, Copy.ai empowers YouTubers to save time and boost productivity, all while maintaining the essence of their creative vision.
These revolutionary AI copywriting tools are transforming the landscape of YouTube content creation. No longer do YouTubers need to grapple with writer's block or spend hours laboring over research and scriptwriting. With the assistance of AI, content creators everywhere can redirect their focus towards what truly matters: producing extraordinary videos.
The future of YouTube success is firmly intertwined with the advancements in AI technology. So why not seize the opportunity and give one of these intelligent content creation software a try? The best AI tools for YouTube might just become the secret weapons that propel your channel to new heights.
How can you pursue a career as a YouTuber if you're camera shy?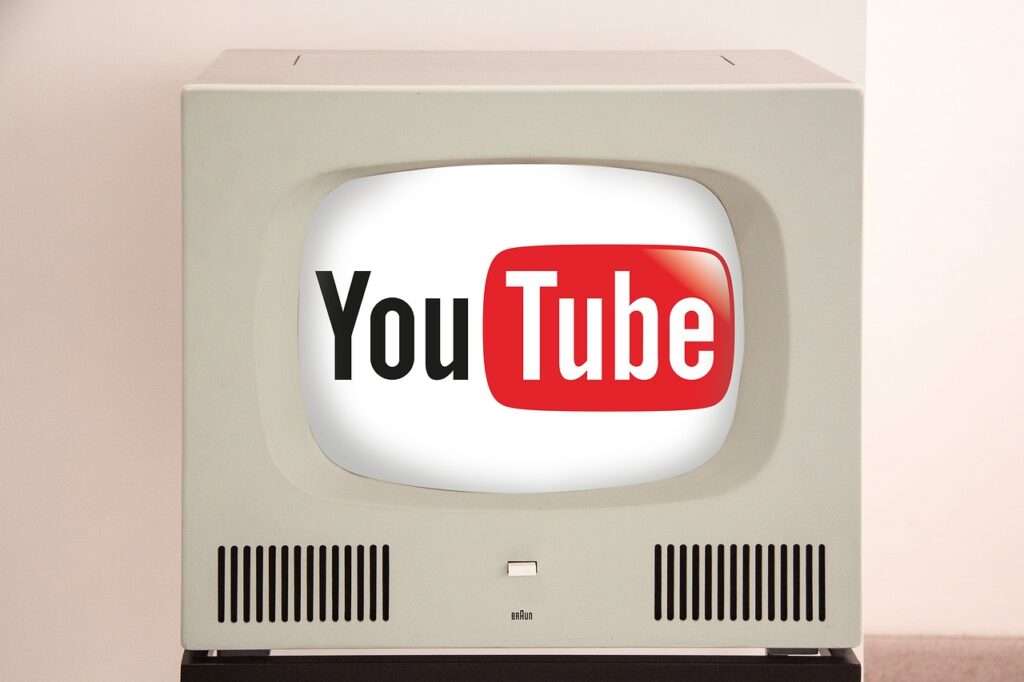 Thanks to the power of Artificial Intelligence, the path to YouTube stardom has become more accessible than ever before!
Contrary to the popular belief that success on YouTube requires being on camera, revealing your face, and investing in expensive video equipment, AI begs to differ. In this article, I'll introduce you to the best AI tools for YouTube that can turn you into a content creator superstar without ever showing your face.
Text-to-video generators utilizing virtual avatars have revolutionized the way content is shared across the web. Whether you're passionate about a specific subject, wish to review software, tools, tech, or any other product without appearing on camera, or simply want to motivate your audience and help them unlock their full potential, Artificial Intelligence has the capability to create engaging videos from a simple text prompt. You can even personalize your own avatar and select a voice that resonates with your target audience, allowing you to effectively share your message.
One remarkable AI Content generator in this realm is Synthesia, which converts text into captivating videos featuring AI avatars. It's mostly useful for more professional videos such as tutorials, trainings or explaining videos on different topics.
Alternatively, D-ID enables you to craft stunning videos using human avatars, digital art, or real photos that come to life with synchronized lip movement. You can get creative and use the full range of features that D-ID Creative Reality Studio has to offer.
Moreover, text-to-video generators like Pictory.AI, among the most popular options available, can create outstanding videos from text prompts, blogs, or even voice inputs. By leveraging millions of copyright-free video footage clips, these generators enable you to effortlessly produce eye-catching and engaging videos with just a click of a button.
With these remarkable AI tools at your disposal, you can now embark on a successful YouTube journey while bypassing the need to appear on camera. Let's explore the endless possibilities AI brings to content creation!
Let artificial Intelligence deal with the boring tasks of content creation
This newfound efficiency allows creators to channel their creativity and passion into delivering captivating videos, while AI takes care of the repetitive and mundane elements of the process. With AI as their ally, YouTubers can amplify their content creation capabilities and bring their visions to life on a grander scale.
AI-generated voice-overs and video scripts enable YouTubers to quickly produce content that reflects their unique voice and style, saving time and effort.
With AI, YouTubers can effortlessly incorporate generated footage, motion graphics, images, and video clips into their videos. This not only keeps the content fresh but also ensures a consistent look and feel throughout.
Noise cancellation and audio editing can now be accomplished within minutes, eliminating the need for hiring expensive teams or experts. Podcasters, in particular, can benefit from tools like Podcastle, which streamline these processes.
Video editing has become remarkably efficient with the aid of AI-powered platforms like Filmora Wondershare and Veed.IO. These editors offer features such as automatic captions, smooth transitions, and precise color and texture adjustments. What used to take hours or even days of intensive work and learning can now be achieved with just a few clicks.
As AI continues to evolve, it has also become an integral part of YouTube itself. AI powers content analysis, targeted advertising, and video recommendations on the platform. By embracing AI for content creation, YouTubers gain a competitive advantage in the dynamic landscape of online video.
The future of content creation lies in AI, and smart YouTubers are embracing its potential to propel their success. These AI-powered tools not only enhance productivity but also enable creators to focus on their creative vision. With AI, YouTubers can truly unlock new levels of efficiency and creativity in their content production journey.
Creating amazing content is just the beginning, but how can you ensure it reaches the right audience? That's where the power of SEO optimization for YouTube comes into play.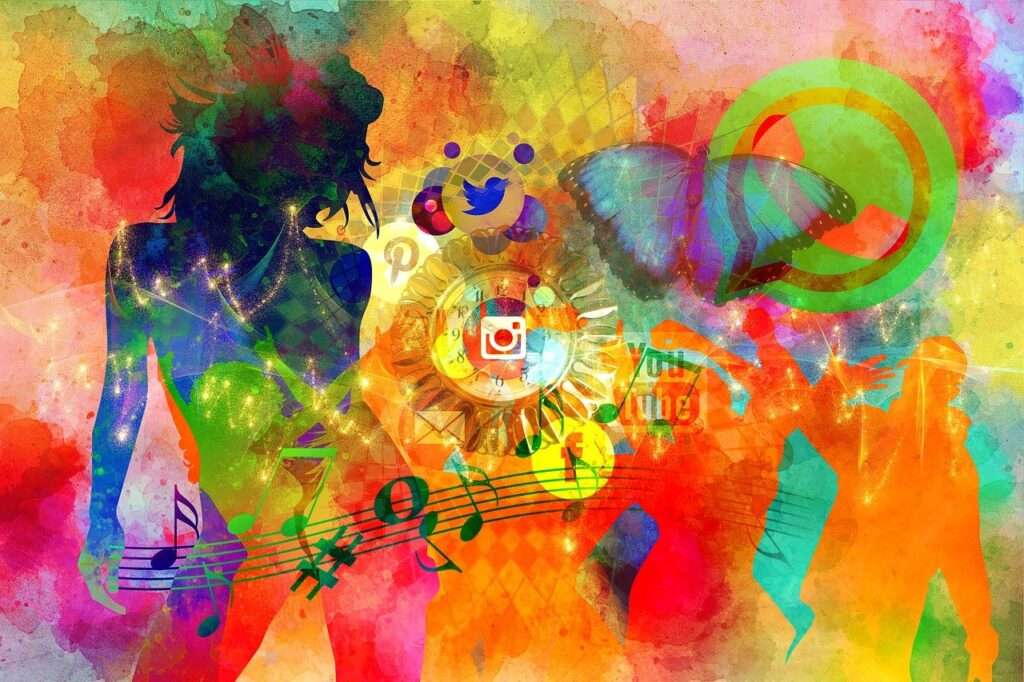 AI copywriting tools come to the rescue, providing specially crafted templates designed to optimize your YouTube descriptions, titles, and hook phrases. These tools help you gain visibility and even earn a higher ranking from YouTube's algorithm, putting your videos in front of millions of viewers. It's worth noting that YouTube itself employs Artificial Intelligence and Natural Language Processing (NLP) to suggest videos to its users.
One tool worth considering is Hypothenuse.AI, which assists in crafting descriptions with keywords in mind, increasing the likelihood of your videos being discovered by the right audience.
But appearing in search results is just the first step. To truly stand out from the crowd, your video thumbnail needs to be eye-catching. AI image generators can help you create stunning visuals that grab viewers' attention. A well-designed thumbnail has the power to boost your click-through rate, leading to higher views and potentially more subscribers.
For an all-in-one solution, consider trying NightCafe Digital Art Creator or Canva. These AI-powered image creators and drag-and-drop graphic design tools provide an easy way to create captivating thumbnails that set your content apart from the competition.
By utilizing AI tools for SEO optimization and thumbnail creation, YouTubers can maximize their visibility, attract the right audience, and increase engagement with their content. It's time to leverage the power of AI to boost your YouTube success.
Conclusion
For YouTubers seeking to expand their reach, boost viewership, and attract more subscribers, AI is the ultimate solution. Say goodbye to countless hours spent brainstorming and drafting content; AI handles the heavy lifting, freeing you to focus on unleashing your creativity.
The AI revolution is sweeping across industries and professions, and as an early adopter of AI for your YouTube channel or business, you'll gain a competitive edge and reap the rewards.
The future is bright, filled with boundless creativity and powered by artificial intelligence. Embrace this exciting revolution and witness the transformation it brings to your content creation journey. Seize the opportunity and embark on your AI-powered path to success. The future is here, and it's brilliantly creative and artificially intelligent!
If you want to stay ahead of the curve and stay updated with the latest AI Trends and get more insight into the power of artificial intelligence for Marketing, Automation or learn more about this emerging technology, check our blog or Tech Pilot LinkedIn official page.