Microsoft Designer vs Canva – Blending Artificial Intelligence with creativity
AI-powered graphic design tools are changing the content creation game for both experts and amateurs. Two leading solutions at the forefront of this transformation are Microsoft Designer and Canva. Both provide robust design capabilities augmented by artificial intelligence to boost productivity and bring new ideas to life.
In this head-to-head comparison, we'll analyze how Microsoft Designer and Canva stack up across factors like features, usability, pricing, and more. Read on to determine which platform best suits your design needs.
Microsoft Designer Overview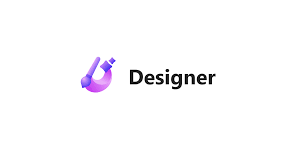 Microsoft Designer streamlines graphic design using the latest AI image generation models. Users describe desired images or projects and receive tailored visual suggestions to kickstart concepts.
Key Features:
AI-powered image, text, and template generation
Automated copywriting and hashtag suggestions
Animation and motion graphics capabilities
Integration with Microsoft Edge browser
Pros:
Intuitive ideation prompts to boost creativity
Demystifies design for non-experts
Reduces repetitive design tasks through automation
Cons:
Limited typography and text functionality
Steep learning curve for some features
No team collaboration capabilities yet
Canva Overview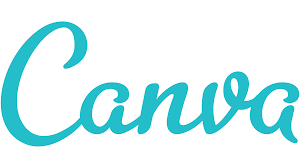 Canva simplifies graphic design through an intuitive drag-and-drop interface and vast template library. Its new AI tools enhance creation workflows.
Key Features:
AI copywriting, photo editing, and template suggestion
Brand asset management and consistency tools
Multi-language support and accessibility features
100+ templates for presentations, social posts, logos etc.
Pros:
Makes professional design accessible to anyone
Comprehensive features cater to diverse use cases
Established platform with strong community
Cons:
Potential feature overload for new users
Occasional bugs across its vast toolset
Microsoft Designer vs. Canva
Both platforms aim to democratize graphic design through AI assistance. However, Canva offers more features and use case options while Microsoft Designer focuses on boosting ideation.
For customization, Microsoft Designer depends more on AI generation while Canva provides more manual design controls. Canva also enables brand management and asset sharing for teams.
In terms of learning curves, Canva's established interface is more intuitive for beginners. But Microsoft Designer's simplicity appeals to casual creators daunted by complex design.
For cost, Canva's premium plan is more affordable than a Microsoft 365 subscription with Designer. But Designer offers a basic free version while Canva's free offering is limited.
Verdict on Best AI Graphic Design Tool
Microsoft Designer excels at kickstarting creative concepts through its innovative AI prompt system. Canva edges ahead with its immense features for diverse design needs and brand collaboration capabilities.
For social media managers and online entrepreneurs, Canva provides an end-to-end suite to cover all content needs. But for students and hobbyists seeking AI-powered brainstorming and simplicity, Microsoft Designer takes the lead.
Both platforms have strengths depending on user needs and skill levels. But overall, the accessible innovation of these tools points to an exciting future where AI nurtures human creativity rather than replaces it.
Microsoft Designer and Canva represent a new paradigm in AI-assisted graphic design tools. While Canva leads in features and community, Microsoft Designer offers a unique focus on ideation. For professionals, Canva provides more capabilities, but for casual creators, Microsoft Designer provides a simpler starting point. As AI design continues evolving, both solutions will empower more people to unlock their creative potential.
Explore your creativity with the help of AI Graphic Design Tools
Let us know which one do you think is the best AI Graphic Design tool in the digital space or if we should consider other alternatives that are benefiting your business and creativity. Connect Tech Pilot via LinkedIn or reach out to us through the Contact form.