Human creativity knows no-boundaries but sometimes the creative juices are getting stuck when we working under pressure, this is where AI Copywriting software can give it a notch. In the digital age, attention is the currency and social platforms are overflowing with a never-ending stream of diverse content. Therefore, businesses, marketers, and digital creators face the challenge of capturing the elusive attention of their target audience.
In this attention-driven economy, where every second counts, mastering the art of producing compelling content is not just a luxury but a necessity for those who dare to rise above the ordinary and seize the spotlight. AI Copywriting Software is the secret weapon that unlocks the door to audience captivation and engagement through mastery of words.
Understanding the Power of AI Tools for Content Creation
Recent studies shows that human attention span has decreased to the lowest in history and simple boring text ads are certainly not enough. A seasoned Marketer understand the needs to create engaging content that creates emotions through different senses and perceptions. Artificial Intelligence provides to those who embrace it an array of AI Tools for Content Creation: Digital Art, Videos, Animations and Copywriting.
In the digital age, the art of writing has evolved, and AI copywriting has emerged as a game-changer in the advertising landscape. AI empowers marketers and social media managers to create compelling ads at scale, leveraging the capabilities of machine learning algorithms and natural language processing.
Check our post on AI Tools for Content Creation for YouTube and how you can use the AI Content Creation Software across other platforms.
Pro Tip: Understanding the capabilities and limitations of AI copywriting is crucial for maximizing its potential. Embrace AI as a powerful tool in your advertising toolkit, but remember to complement it with your creative insights and expertise.
Leveraging AI for Audience Research and Insights
One of the key advantages of AI is its ability to analyze vast amounts of data and provide valuable insights about your target audience. AI-powered tools can help you gain a deeper understanding of audience demographics, behavior patterns, and preferences. By leveraging AI-driven audience research, you can create highly targeted ad campaigns that resonate with your audience.
Pro Tip: Use AI tools to analyze audience data and identify trends, preferences, and pain points. This information will guide your ad copy and enable you to tailor your messaging to address the specific needs of your audience.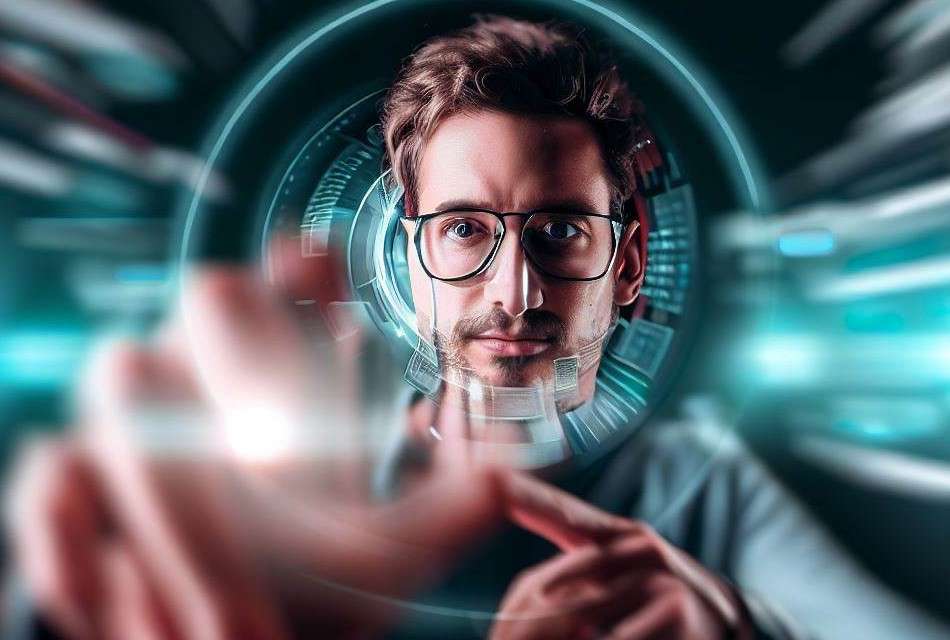 Crafting Persuasive Ad Copy with AI
Contrary to the misconception that AI stifles creativity, it can actually enhance your creative process. AI-powered brainstorming tools can generate fresh ideas, creative angles, and unique perspectives. When faced with writer's block, these tools can provide inspiration and ignite your creativity, enabling you to craft ads that stand out in a crowded digital landscape.
AI copywriting tools can generate ad copy that is persuasive, engaging, and tailored to your brand voice. With the help of AI language models, you can create compelling headlines, captivating body copy, and clear calls-to-action. Customize the AI-generated content to align with your brand identity and objectives, and ensure that it reflects your unique value proposition.
Pro Tip: Experiment with different AI-generated variations of your ad copy and test their performance to identify the most effective messaging. Remember to infuse your creativity and add a human touch to the AI-generated content to make it truly compelling.
Tech Pilot's Choice for AI Copywriting Software for marketers and creators
Check our post comparing different AI Copywriting tools and their strong points and features
Optimizing Ads for Maximum Impact
AI-powered optimization tools can help you maximize the impact of your ads. Conduct A/B testing to compare different variations of your ad content and design, and analyze the performance metrics to identify the winning elements. AI can also assist in optimizing ad placements, targeting strategies, and bidding techniques to ensure that your ads reach the right audience at the right time.
Ensuring Ethical and Legal Compliance
As AI copywriting becomes more prevalent, it's crucial to maintain ethical and legal standards in your advertising practices. Understand the ethical implications of AI and ensure that your AI-generated content aligns with industry regulations and guidelines. Strive for transparency, authenticity, and responsible AI use in your advertising efforts.
Pro Tip: Implement human oversight and review mechanisms to ensure that the AI-generated content aligns with your brand values and ethical standards. Don't solely rely on AI; human judgment and creativity are still essential in maintaining ethical advertising practices.
Embrace Learning and Adaptation: stay updated on the latest AI Trends
The field of AI is rapidly evolving, and as marketers and social media managers, it's essential to stay updated with the latest advancements. Continuously educate yourself about new AI technologies, trends, and best practices in copywriting. Embrace a culture of learning and adaptability to stay ahead of the curve and leverage AI's full potential in your advertising strategies.
Conclusion
To sum things up, AI Marketing tools empower businesses to optimize their ads for maximum impact and achieve better results. By leveraging AI-driven analytics, marketers gain valuable insights that drive data-driven decision-making and unlock opportunities for improvement. With AI optimization tools as a valuable asset, they can achieve better ad performance, increase engagement, and drive higher conversions.