Artificial intelligence has ignited a new era of possibility, and AI-powered tools such as Generative AI, now lead the charge in boosting efficiency across functions. As technology progresses rapidly, these solutions have proved invaluable assets that enable organizations to work smarter and more effectively. From marketing and data analytics to automations and communications, AI-driven platforms are transforming how businesses operate.
This article showcases some of today's most impactful AI tools poised to deliver a competitive edge. By handling tedious tasks, generating strategic insights, and enhancing human capabilities, these technologies allow companies to accomplish more in less time. Fundamentally, integrating intelligent AI systems into core workflows empowers organizations to direct talent towards higher-value work. While technology advances swiftly, integrating AI thoughtfully presents a pathway to increased productivity and strategic advantage.
The transformation has begun; now is the time for leaders to grasp generative AI and steer change, not simply react to it.
What is Generative AI?
Generative AI is an advanced form of AI that learns from existing data to generate new, realistic artifacts. It operates at a scale that reflects the characteristics of the training data without merely repeating it. Generative AI has the capability to produce a wide range of novel content, including images, videos, music, speech, text, software code, and product designs. It utilizes numerous techniques that continue to evolve over time, with AI foundation models being one of the most prominent.
These models are trained on a broad set of unlabeled data and can be fine-tuned for various tasks. Although generative AI requires complex mathematical computations and enormous computing power, it is primarily driven by prediction algorithms. The most common application of generative AI today is content creation in response to natural language requests, obviating the need for knowledge of or entering code.
The Rise of Generative AI
Generative AI has been making its mark on the AI scene for a while, but it was only with the launch of ChatGPT, a chatbot capable of remarkably human-like interactions, that it truly hit mainstream media. This technology, launched by OpenAI, gained immense popularity overnight, sparking public interest and discussion.
Generative AI is predicted to become a general-purpose technology with an impact akin to that of the steam engine, electricity, or the internet. While the initial hype is likely to fade as the realities of implementation become apparent, the influence of generative AI will grow as more innovative applications for the technology are discovered in everyday work and life.
The Benefits and Applications of Generative AI
Generative AI, particularly foundation models like generative pre-trained transformers (GPT), can be used to automate, augment humans or machines, and autonomously execute business and IT processes. The benefits of this technology are extensive and include faster product development, enhanced customer experience, and improved employee productivity.
Generative AI can also transform core business processes and supporting processes across many organizations. Gartner predicts that by 2024, 40% of enterprise applications will have embedded conversational AI, up from less than 5% in 2020. By 2027, nearly 15% of new applications will be automatically generated by AI without a human in the loop.
A very powerful AI tool for business automation is ActivePieces that can easily integrate with existing processes of an organization of different scales.
The Risks Associated with Generative AI
While the potential benefits of generative AI are substantial, it's essential to be aware of the risks. Threat actors have already used the technology to create "deep fakes" or copies of products and generate content to support increasingly complex scams. Generative AI systems sometimes produce inaccurate and biased outputs, necessitating human validation.
Also, the use of generative AI can raise significant concerns related to intellectual property and copyright, cybersecurity and fraud, privacy, and sustainability. These risks underscore the need for robust governance structures, regulatory compliance, and ongoing monitoring of generative AI implementations.
Practical Uses of Generative AI and AI Tool for business
Generative AI is already being utilized in various ways today. Some practical applications include:
Written content augmentation and creation: This involves producing a draft output of text in a desired style and length.
Tone manipulation: This involves the use of generative AI to soften language or professionalize text.
Summarization: Gen AI can offer shortened versions of conversations, articles, emails, and webpages.
Classification of content for specific use cases: Sorting by sentiment, topic, etc.
Text-to-Video: Text to Video creation using Natural language processing
Text-to-Image: Digital art and Image generation from text
Customer Service: Automate customer service with large knowledge bases
Creative Ads: Automate marketing tasks and creation of creative ads and visuals
The Future of Generative AI
Gen AI is set to have an increasingly significant impact on enterprises over the next five years. It will likely become a competitive advantage and differentiator. As per Gartner's predictions, by 2025, more than 30% of new drugs and materials will be systematically discovered using generative AI techniques, up from zero today.
Moreover, the way the workforce interacts with applications will change as applications become more conversational, proactive, and interactive. This will require a redesigned user experience. In the near term, AI Large models will move beyond responding to natural language queries and begin suggesting things you didn't ask for, thereby increasing worker productivity.
Major Tech Providers in the Generative AI Market
The generative AI marketplace is bustling with activity. Beyond the big platform players, there are hundreds of specialty providers funded by ample venture capital and a wave of new open-source models and capabilities. Google, Nvidia, OpenAI, Anthropic, Microsoft, Meta and IBM are the current major players, each with their unique generative AI technologies and strategies.
Planning Your Generative AI Investment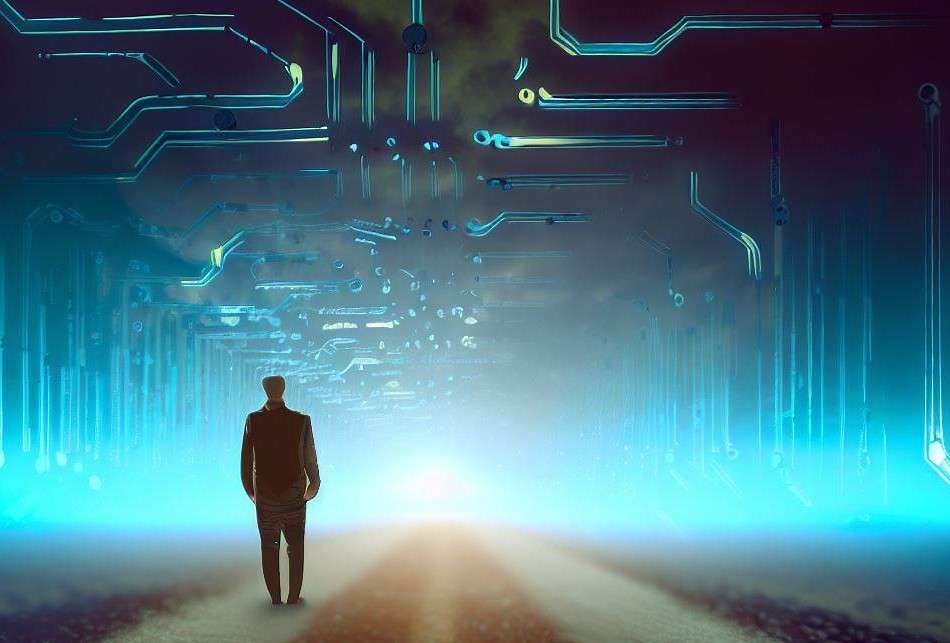 Deciding the right time to invest in this complex technology requires a delicate balance. Leaders must weigh the potential costs of moving too soon on a complex project against the risks of falling behind. As Gen AI is still in its early stages, it should primarily be implemented for use cases with a high tolerance for variability. The impact of AI on employees' emotional well-being and professional identity should also be considered when planning the AI initiatives.
Preparing Your Workforce for Generative AI
Gen AI is set to augment many roles by increasing productivity, performance, and creativity. Employees in more clerical roles can use different AI business tools to create first drafts, allowing them to spend more of their time refining content and identifying new solutions. Coders will be able to focus on activities such as improving code quality on tight timelines and ensuring compliance with security requirements.
If you are taking your company's workforce education and continuous development seriously, there are a numerous options for AI related courses or free resources that can enhance the learning experience for different interest in sub niches of Artificial intelligence and Machine Learning.
The Future of Artificial Intelligence and Gen AI for Business
Artificial intelligence is primed to make an increasingly strong impact on enterprises over the next five years. It is predicted that by 2024, 40% of enterprise applications will have embedded conversational AI, up from less than 5% in 2020. By 2025, 30% of enterprises will have implemented an AI-augmented development and testing strategy, up from 5% in 2021. By 2026, generative design AI will automate 60% of the design effort for new websites and mobile apps.
In conclusion, Gen AI is a powerful tool that is rapidly reshaping various industries. Understanding this technology and leveraging it effectively will be crucial for top-tier management in the coming years. As with any new technology, it's essential to carefully consider the potential benefits, applications, risks, and costs associated with Generative AI. With the right approach, it can offer significant opportunities for innovation and growth.
As a C-level executive, is vital to be updated and objectively informed of the latest AI Trends in your industry, as well as in the business world at large. Swiftly pivoting in a fast changing environment can be detrimental to your company survival and success and adaptability is the key. As "catching the trend" might sounds cliché, the trend of artificial intelligence is here to stay and quickly will send real shockwaves through business operations as we know them.
The statistics are extracted from Gartner's report, Boston Consulting Group and McKinsley's guide to CEO.