‍
Artificial Intelligence (AI) and Machine Learning (ML) are two buzzwords in the tech industry that are often used interchangeably. However, they are not synonymous and have different connotations.
Since its inception in the 1950s, AI has undergone remarkable advancements, with significant milestones achieved since the 1960s. During this period, AI experienced a surge of interest and research, driven by breakthroughs in areas such as symbolic reasoning, problem-solving, and machine learning. Early pioneers like Allen Newell and Herbert A. Simon developed the Logic Theorist program in 1956, showcasing AI's potential for automated reasoning. In the 1960s, the birth of expert systems and the introduction of the General Problem Solver (GPS) marked notable milestones. Today, AI has permeated our daily lives, with technologies like machine learning, deep learning, and reinforcement learning fueling transformative advancements in areas such as robotics, autonomous vehicles, and data analysis.
In this in-depth article, we aim to demystify the confusion around AI and ML, explaining their differences, real-world applications, and benefits. We also provide resources for the enthusiasts who wish to dive deeper into these revolutionary technologies.
AI vs ML vs Deep Learning
While AI, ML, and Deep Learning are distinct, they are often confused due to their interconnectedness. AI is a broader concept focusing on machines mimicking human intelligence. ML is a subset of AI that uses algorithms to learn from data and make predictions or decisions. Deep Learning, a subset of ML, uses neural networks to carry out complex computations without human intervention.
Deciphering Artificial Intelligence
Artificial Intelligence (AI) is the simulation of human intelligence processes by machines, especially computer systems. These processes include learning, reasoning, and self-correction. AI is essentially the programming of computers to mimic human cognitive functions.
Key Components of AI
AI is an umbrella term encompassing various interrelated but distinct fields. Here are some essential subfields within AI:
Machine Learning (ML) – A branch of AI where systems learn from data, identify patterns, and make decisions with minimal human intervention.
Deep Learning – A subset of ML that uses artificial neural networks to carry out complex computations.
Natural Language Processing (NLP) – A field at the intersection of computer science, AI, and linguistics that aims to enable computers to understand, interpret, and generate human language.
Robotics – An interdisciplinary field that integrates AI, computer science, and electrical engineering to create robots capable of performing complex tasks in real environments.
AI Capabilities
AI offers a range of capabilities, including pattern recognition, predictive modeling, automation, object recognition, and personalization. Advanced AI can even operate vehicles or play strategic games like chess or Go.
Breaking Down Machine Learning
Machine Learning is a subfield of AI that offers systems the ability to learn and improve from experience without being explicitly programmed. It focuses on the development of algorithms which can learn from and make predictions or decisions based on data.
Common Encounters with Machine Learning
You might have interacted with ML in your day-to-day life without realizing it. Here are some examples:
Video recommendations on digital platforms.
Troubleshooting with chatbots that guide you to appropriate resources based on your inputs.
Virtual assistants scheduling meetings, playing songs, or making calls as per your request.
Real-World Applications of AI and ML
AI and ML have permeated various sectors, significantly impacting our daily lives. Here are a few sectors where they have been influential:
Health Care
AI and ML are transforming health care by providing personalized treatment plans, scanning x-rays for cancerous growths, and efficiently allocating hospital resources.
Business
AI has revolutionized business by automating processes, thus reducing costs, and providing actionable insights from large datasets. Tech Pilot is extensively writes on the latest AI Business Tools that could support entrepreneurs, managers or entry level employees to do their jobs better, faster and with less effort.
Supply Chains
AI-powered digital supply chains track shipments, forecast delays, and resolve issues, ensuring smooth and timely deliveries.
Benefits and Future Prospects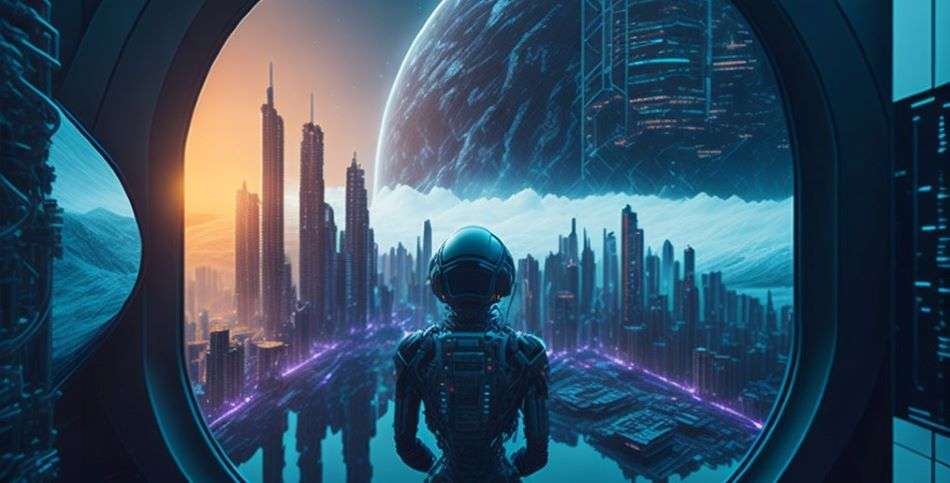 AI and ML offer numerous benefits to businesses and consumers. While businesses can reduce costs and improve operational efficiency, consumers can expect personalized services. The global market for AI is projected to expand exponentially, from $136.6 billion in 2022 to around $1.8 trillion in 2030.
If you are interested in exploring the benefits of Artificial Intelligence and Automation within your business and prefer to craft your own systems that solving specific pain points you would need to hire an Data / Machine learning engineer that could help you with building the perfect solution. Explore TopTal, the platform that gathers the Top 3% Talent from the freelancing world of Engineering, IT, Design and beyond.
Learning Resources
If you would like to dig into the ins and outs of AI and Machine learning while learning the programming yourself, there are plenty of learning resources available for different levels of experience.
Explore our post about the best available courses online that could get your from a zero to hero in ML & AI and Data Science or free available resources in generative AI such as Newsletters or blogs.
Conclusion
Understanding the distinction between AI and ML is crucial as these technologies increasingly become part of our everyday lives. Whether you are a professional seeking to leverage these tools or someone curious about these advancements, familiarizing yourself with AI and ML is no longer an option but a necessity.