Opus Clip vs 2Short AI – Easy to use AI short video generators
Short-form social media videos are essential for capturing audience attention in today's digital landscape. However, creating a constant stream of captivating short clips from longer videos poses a major challenge. AI-powered tools like Opus Pro and 2Short AI aim to simplify short video creation through intelligent editing automation.
In this comparison, we'll analyze how these two platforms stack up at repurposing long videos into shareable shorts optimized for platforms like TikTok and YouTube. Read on to determine which solution best fits your video content needs.
Opus Clip Overview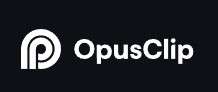 Opus Pro is an AI-powered short clip generator that analyzes videos and identifies the most engaging moments to create social media-ready edits.
Key Features of Opus Clip
Generative AI that strategically selects and arranges short clips
User-friendly interface simple for beginners
Automated editing without manual work required
Optimization for platforms like TikTok, YouTube Shorts, Instagram Reels
Emoji generator, AI Copilot and Face Detection features
AI Virality score will analyze the probability which your video can go viral
Pros:
Significant time savings through full automation
Viral clips ideal for social engagement
Intuitive and easy to use with multiple features
Cons:
Limited customization options
Potentially expensive pricing at high volumes
2Short AI Overview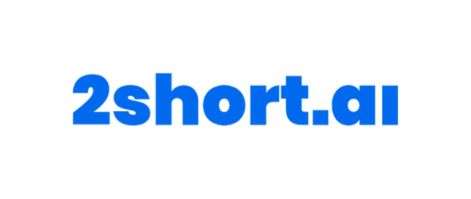 2Short AI offers automated short video creation from YouTube links specifically.
Key Features of 2Short AI
Sophisticated AI analysis to identify pivotal snippets
Automatic transcript generation
Eliminates need for manual editing
Creates highly engaging short content with a single click
Pros:
Automates tedious editing tasks
Cost effective solution and easy to use interface
Accurate automated transcripts
Cons:
Currently limited to YouTube links only
Basic editing capabilities
Opus Pro vs. 2Short AI Comparison
While both tools automate short video creation, Opus Clip offers multi-platform optimization while 2Short AI focuses solely on YouTube. Opus Clip's AI identifies engaging moments from any video input, while 2Short AI relies on analyzing YouTube links.
For customization, Opus Pro has limited options compared to manual editing software. 2Short AI has basic clipping and trimming capabilities.
In terms of use cases, Opus Clip suits creators with content from multiple sources looking to repurpose for different platforms. 2Short AI best serves those focused specifically on YouTube shorts creation and engagement.
For price, Opus Clip's costs can add up at high volumes while 2Short AI offers affordable pay-per-hour pricing.
2Short AI is a better option for high volume, simple short video content, while Opus Pro offers a better range of Emojis, effects and fond editing options.
Verdict on the Best AI Shorts Content Generator: Opus Pro vs 2Short.ai ?
Opus Clip provides excellent multi-platform repurposing automation. 2Short AI maximizes YouTube-focused short video production. For general social media needs, Opus Pro's versatility makes it the preferable choice. But for YouTube-centric strategies and Youtube Shorts AI generative platform, 2Short is preferred due to its speed and easy integration.
The tool that best suits your needs depends on your content sources and platform focus. But both demonstrate the immense time-saving potential of AI for short video content generation.
AI video tools like Opus Clip and 2Short AI unlock new possibilities for easily converting long videos into engaging short clips optimized for today's social platforms. By leveraging intelligent automation, creators can scale short form content production and maximize audience engagement.
To explore more comparison between popular AI Video editors or Content Generation tools, dig into our reviews on Synthesia.io vs D-ID and Pictory.ai vs Fliki.
If you want to stay ahead of the curve and stay updated with the latest AI Trends and get more insight into the power of artificial intelligence for Marketing, Automation or learn more about this emerging technology, check our blog or Tech Pilot LinkedIn official page.