In the fast-paced digital landscape of today, the impact of AI-powered technologies is evident across multiple domains, including the realm of content creation. AI Software for writing have become essential allies for content creators, revolutionizing their workflow and facilitating the generation of top-notch written content with ease. With a wide array of options to choose from, it becomes imperative to understand the critical aspects to consider when selecting the ideal AI copywriting software that perfectly matches your unique requirements. In this article, we will delve into the essential factors that should guide your decision-making process in order to elevate your content creation endeavors to new heights.
Before diving into the selection process, let's briefly highlight the advantages of integrating AI into your copywriting endeavors. AI tools for writing offer unparalleled time-saving capabilities, empowering you to produce content efficiently without compromising on quality. They ensure consistency in tone and style, contributing to a cohesive brand voice across various platforms. Furthermore, AI-powered systems generate creative ideas and suggestions, serving as invaluable resources for content inspiration.
Key Factors to Consider when Choosing an AI Copywriting Tool:
Accuracy and Quality of Output: When evaluating an AI copywriting tool, it's crucial to assess the accuracy and quality of its output. Consider the underlying AI models and algorithms utilized by the tool. Look for tools that employ advanced natural language processing (NLP) capabilities, as these can greatly enhance the tool's ability to generate high-quality content. To gauge the tool's reliability and effectiveness, examine sample outputs and user reviews. These resources can provide valuable insights into the tool's performance and its ability to meet your expectations.
Range of Writing Styles and Formats: Flexibility is key when choosing an AI copywriting tool. Look for a tool that can adapt to different writing styles and formats. It should offer customization options that allow you to define the tone, voice, and style that align with your brand or personal preferences. Whether you need professional, casual, persuasive, or informative writing, the tool should be able to cater to your specific requirements. The ability to generate content for various formats such as blog posts, social media captions, or product descriptions is also essential.
Language Support and Localization: For content creators targeting global audiences, language support and localization capabilities are vital. Ensure that the AI copywriting tool you choose supports multiple languages. Additionally, consider whether the tool can handle local dialects and nuances to effectively communicate with diverse audiences. Multilingual capabilities can significantly expand your reach and enhance user engagement.
User-Friendly Interface and Ease of Use: A user-friendly interface and intuitive navigation are essential when selecting an AI copywriting tool. The tool should provide clear instructions and user-friendly features that simplify the content creation process. Look for a tool with an intuitive and visually appealing interface, as it can enhance your overall experience and streamline your workflow. The tool should be easy to navigate, enabling you to access its features and functionalities effortlessly.
Integration and Compatibility: Consider the compatibility of the AI copywriting tool with the platforms and tools you regularly use in your content creation workflow. Look for seamless integration options, such as support for common content management systems (CMS) or social media schedulers. This integration ensures a smooth transition between the AI copywriting tool and your existing tools, allowing for a more efficient content creation process. APIs (Application Programming Interfaces) that enable easy integration with other software can be an added advantage.
Data Privacy and Security: Data privacy is a paramount concern when utilizing any AI-powered tool. Prioritize AI copywriting tools that prioritize data privacy and have robust security measures in place to protect user data. Ensure that the tool complies with relevant data protection regulations and industry standards. Transparent privacy policies and secure data handling protocols should be in place to give you peace of mind when using the tool.
By considering these factors, you can make an informed decision when choosing an AI copywriting tool that best suits your needs, empowers your content creation process, and helps you achieve your desired outcomes.
Evaluating AI Copywriting Software Providers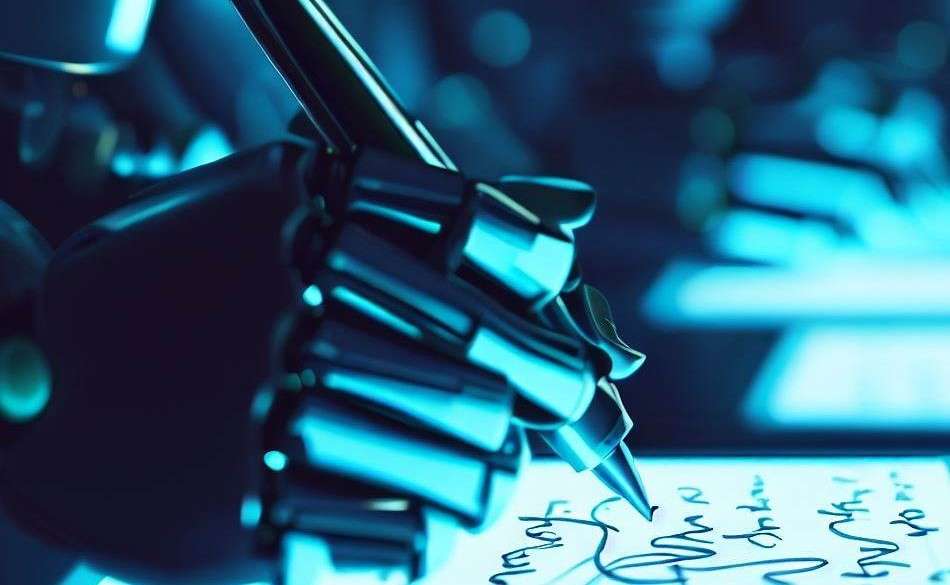 When making your selection, take the time to research reputable and established AI copywriting tools providers. Read customer testimonials and reviews to gain insights into the user experience and the tool's performance. Additionally, compare pricing plans and subscription options to find a solution that fits your budget and requirements. Many providers offer free trials or demo versions, allowing you to test the tool's functionalities before committing.
Tech Pilot's top picks on AI Software for writing
Best AI Software for writing in digital marketers and creators – Write Sonic
Best AI Copywriting software for E Commerce – CopySmith
Best AI Software for SEO Optimized articles – Outranking.io
The Future of AI Copywriting
The field of AI copywriting is continuously evolving. Keep an eye on emerging trends and advancements in this technology. Stay open to learning and adapting to new tools as they emerge, as they have the potential to reshape the content creation landscape.
You can learn more about how to stay updated with the latest developments and AI Trends across the web on Tech Pilot blog.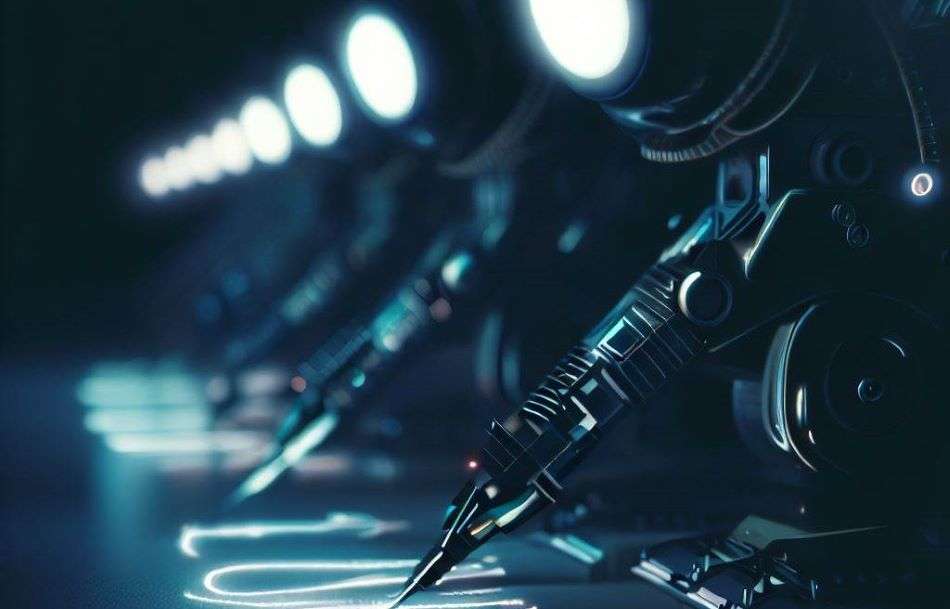 Conclusion
Selecting the best AI copywriting tool is a vital step in optimizing your content creation process. By considering factors such as accuracy, versatility, user-friendliness, integration, and data privacy, you can make an informed decision that aligns with your specific needs. Embrace the power of AI in copywriting, and witness the transformation it brings to your content creation endeavors. Choose wisely, and embark on a journey of efficient and effective content production with the perfect AI copywriting tool by your side.
If you want to stay ahead of the curve and stay updated with the latest AI Trends and get more insight into the power of artificial intelligence for Marketing, Automation or learn more about this emerging technology, check our blog or Tech Pilot LinkedIn official page.