Innovative solutions that enhance efficiency on business operations across different departments are constantly sought. One such solution that stands out is the use of AI language models such as GPT-4 and their practical usability by crafting ChatGPT Prompts for business.
Envision a scenario where a fast-paced tech startup is preparing for a critical project that demands a highly skilled team in a tight timeframe and with limited resources. Here, ChatGPT Prompt Engineering emerges as a practical, timely solution for intricate HR needs.
This post will guide you to how craft practical ChatGPT Prompts for your HR & recruitment strategy for a potential IT Outsourcing company. The focus is on illustrating the potential of effective prompt engineering to serve as a digital assistant in HR operations.
From the creation of precise job descriptions and interview questions to the deployment of streamlined hiring processes and data-driven project reviews, ChatGPT prompts can offer efficient, reliable solutions for various HR tasks.
ChatGPT Prompt 1: Today, you are an HR Manager for a start up tech company, specializing in outsourcing IT Solutions. You are based in Vietnam, the next Outsourcing Hub of Asia, yet most of your clients are based in Japan, USA and Australia. You, as the HR manager, together with the CEO and CTO are the only employees of this company.
The CEO is in negotiations with an important client and one new project will start in less than one month, which requires putting together a team of experts to build a website, a mobile app and all the systems to run and operate those (dashboards, etc). Can you create a step by step outline on what the HR manager should do in order to ensure necessary resources for the company.
Absolutely, preparing for a major project like this involves several key steps, especially when it comes to assembling the right team and organizing resources. Here is a detailed outline for this:

1. Understanding Project Requirements First, you need to fully understand the project's requirements. You should discuss with the CEO and CTO about the required skills and experiences for the upcoming project. You will need to know specifics such as:

The technical skills required (e.g., specific programming languages, experience with certain tools or platforms).
The scale of the team needed (how many developers, designers, project managers, etc.).
The duration of the project, to estimate whether full-time, part-time, or contract workers are most appropriate.
The level of expertise required (junior, mid-level, senior).
Any client-specific requirements (language skills, cultural understanding, time-zone issues).

2. Resource Inventory Examine your current resource pool.

Identify the skills and expertise already available within the company.
Identify gaps between what you have and what you need for this project.

3. Recruitment Plan Draft a recruitment plan to fill the skills gap.

Decide whether to recruit externally or promote from within.
Draft job descriptions for the roles you need to fill, which highlight necessary skills and experiences.
Decide on the platforms where you'll post these jobs (LinkedIn, tech job boards, local job sites in Vietnam).
Plan for shortlisting and interviewing potential candidates.

4. Hiring Execute your recruitment plan.

Post job advertisements on selected platforms.
Review applications and resumes.
Conduct interviews (ideally with the involvement of the CTO for technical positions).
Select suitable candidates and offer them the job.

5. Onboarding Plan and execute an onboarding process for new employees.

Prepare necessary resources and tools for the new hires (workstation, software, etc.).
Schedule introductory meetings and training.
Assign mentors or buddies, if applicable.

6. Team Building Establish the project team.

Assign roles and responsibilities.
Facilitate team introductions and ensure all members understand the project goals.
Facilitate any necessary training sessions for the project-specific tools or processes.

7. Continuous Support Provide ongoing support and manage resources throughout the project.

Check in regularly with the team to identify any issues or areas of concern.
Ensure that there are open lines of communication.
Manage any changes in team composition or project requirements.
Prepare for any needs for additional recruitment or shifting of roles.

8. Review and Evaluation At the end of the project, review and evaluate the effectiveness of resource allocation.

Conduct a post-project review to assess the performance of the team.
Gather feedback from team members about the project and company processes.
Use the feedback and performance data to make improvements in your future HR practices.

This outline should provide a comprehensive roadmap for the HR Manager to successfully manage the human resources needs for the upcoming project. The goal is to ensure the right people are in the right roles, fully prepared, and equipped with the resources they need to succeed.
ChatGPT Prompt 2: Can you create the project requirements based on building a CRM platform of medium complexity, including payment processor implementation and an AI Chatbot implemented within the platform. This should have a website, a mobile app and the dashboard for its users (with different permission for different roles within the company). The main niche that this CRM will be used is mainly service providers online (consultants, freelancers, etc).
1. Team Structure

Based on the project description, the following roles would be necessary:

Project Manager: To oversee the entire project, manage resources, and ensure timelines and deliverables are met.
Backend Developers: To work on server-side operations, database management, payment processor integration, and AI chatbot implementation. They should have experience in programming languages like Java, Python, or Node.js, as well as working with relevant frameworks and databases.
Frontend Developers: To build the user interface of the website, mobile app, and dashboard. They should be proficient in languages like HTML, CSS, JavaScript, and frameworks like React or Angular.
Mobile App Developer(s): To specifically work on the mobile app, possibly for both iOS and Android platforms, so knowledge of Swift/Kotlin/React Native/Flutter is needed.
UX/UI Designers: To design the user experience and interface for the platform, making sure it's user-friendly and aligns with the target users' needs (consultants, freelancers).
Data Scientist/AI Specialist: To develop and implement the AI chatbot. They should have expertise in machine learning and natural language processing.
QA Tester: To ensure the functionality of the application, website, and chatbot through rigorous testing.
System Administrator/DevOps: To manage and monitor system infrastructure, ensuring smooth deployment and operation of the platform.

2. Key Features and Implementations

This CRM platform will need the following key features and implementations:

User management: Ability to create accounts, manage profiles, different permission levels for different roles within the company (admins, users, etc.).
Contact management: An intuitive interface for managing contacts and interactions with those contacts.
Project/Task management: An easy way to create, assign, and track tasks or projects.
AI Chatbot: A smart AI chatbot that can handle user queries, support tasks, and interact intelligently with users.
Payment processor: Secure and efficient integration of a payment processor to handle transactions.
Dashboard: A clear, user-friendly dashboard for users to easily manage their contacts, tasks, payments, and to interact with the chatbot.
Notification system: A system to inform users about updates, tasks, or any changes on their accounts.
Mobile Application: A mobile version of the CRM with similar functionalities to the web version.
Data Security: Ensuring secure storage and processing of user data in compliance with relevant regulations.

3. Time Frame

The project's time frame should be determined after discussing with the development team and considering other factors like complexity of the project, testing, and implementation phases.

4. Budget

The budget should cover the costs of the development team, software and hardware resources, testing, and maintenance after the product has been launched.

The actual requirements can vary depending on additional specific needs of the business and the client's vision. These are just basic guidelines and starting points for building such a project.
Pro Tip: You can replace the details of the project with your specific use case for your ChatGPT Prompt. Effective ChatGPT Prompt Engineering works best with a greater amount of details for better quality outputs.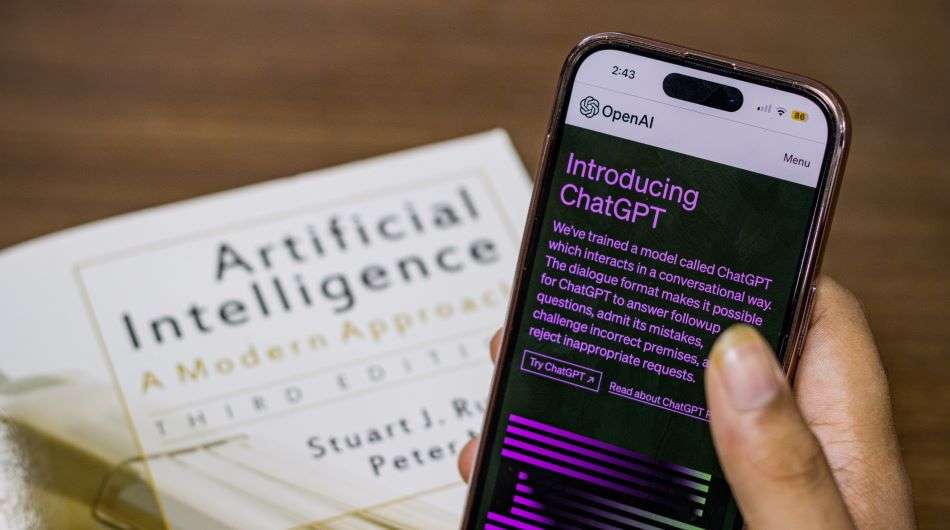 ChatGPT Prompt 3: Can you create a job description for posting across the recruitment platforms for the UI / UX developer position
Job Title: UI/UX Designer

Location: [Company Location]

Job Type: [Full-Time/Part-Time/Contract]

Company: [Company Name]

About the Role:

We are looking for a talented UI/UX Designer to create amazing user experiences for our CRM platform. The ideal candidate should have an eye for clean and artful design, possess superior UI skills, and be able to translate high-level requirements into interaction flows and artifacts, and transform them into beautiful, intuitive, and functional user interfaces.

Responsibilities:

Collaborate with product management and engineering to define and implement innovative solutions for the product direction, visuals, and experience
Execute all visual design stages from concept to final hand-off to engineering
Conceptualize original ideas that bring simplicity and user friendliness to complex design roadblocks
Create wireframes, storyboards, user flows, process flows and site maps to effectively communicate interaction and design ideas
Conduct user research and evaluate user feedback
Establish and promote design guidelines, best practices, and standards

Qualifications:

BSc in Human-Computer Interaction, Interaction Design, or a related field
Proven UI/UX design experience with a strong portfolio
Proficiency in Photoshop, Illustrator, Sketch, or other visual design and wire-framing tools
Proficiency in HTML, CSS, and JavaScript for rapid prototyping
Excellent visual design skills with sensitivity to user-system interaction
Ability to solve problems creatively and effectively
Up-to-date with the latest UI trends, techniques, and technologies
Experience working in an Agile/Scrum development process

---

Note: You may also want to include other aspects of the job such as salary range, benefits, work environment, company culture, etc. to attract potential candidates. Be sure to also specify how applicants can apply (e.g., email resume and portfolio to [email protected]).
ChatGPT Prompt 4: Can you create a Hiring process SOP that the HR Manager (you) should implement for this project, as well as being replicated for scaling up the company in the future.
Sure, a hiring process Standard Operating Procedure (SOP) can be an excellent tool for a scalable, effective hiring process. This document should outline a systematic process that ensures consistency and fairness, as well as efficiency in finding the right candidate for each role.

1. Job Requisition

The hiring process starts when a need for a new role is identified. This can happen due to a new project, a departing employee, or business growth.

Submit a job requisition form detailing the need, role responsibilities, required qualifications, estimated salary, etc.
Review and approval of the job requisition by HR and related department head.

2. Job Description and Posting

Once the requisition is approved, HR drafts a job description and posts it on appropriate platforms.

Draft a comprehensive job description based on the job requisition.
Decide where to post the job (company website, job boards, social media, etc.) based on the role and target applicants.
Monitor responses to the job posting.

3. Resume Screening

HR screens received resumes to shortlist candidates who match the job requirements.

Review applications and resumes.
Shortlist candidates who meet minimum qualifications.
Notify candidates who do not meet the criteria.

4. Phone Screening

A brief phone or video call to gauge the candidate's suitability before inviting them for an in-depth interview.

Schedule and conduct phone screening with shortlisted candidates.
Assess the candidate's interest in the role, availability, and salary expectations.
Shortlist candidates for an in-person (or video) interview.

5. Interview

The main part of the hiring process where the candidate's skills, experience, and fit with the company culture are assessed.

Schedule interviews with relevant department heads or team members.
Prepare a list of questions that assess the candidate's abilities and fit with the company culture.
Conduct interviews, ensuring a comfortable and welcoming environment for the candidates.
Gather feedback from all interviewers and rate candidates based on the evaluation criteria.

6. Reference Checks

Before making a job offer, check the candidate's references to verify their employment history, work ethic, and other job-related competencies.

Contact listed references and inquire about the candidate's past job performance.
Note any red flags or strong endorsements.

7. Job Offer

The final step is to extend a job offer to the selected candidate.

Draft a job offer letter including details of the salary, benefits, and terms and conditions of employment.
Send the job offer to the selected candidate and ask them to acknowledge receipt and acceptance.

8. Onboarding

Once the offer is accepted, the onboarding process begins.

Prepare for the new hire's first day (workspace, equipment, access rights, etc.)
Conduct an orientation session to introduce the company, culture, and team.
Provide role-specific training as required.

9. Review and Continuous Improvement

Regularly review and update the hiring process to ensure it remains effective and efficient.

Gather feedback from new hires about the hiring process.
Identify areas for improvement and adjust the SOP as needed.

This SOP should be updated regularly to adapt to the changing needs and resources of the company, as well as the evolving best practices in HR and recruitment. Always remember, the aim of the SOP is to facilitate a smooth, fair, and efficient hiring process.
ChatGPT Prompt 5: Let's say that you have received 3 potential candidates for the UI / UX developer position. Could you prepare a list of interview questions (technical and non technical) for the initial meeting with the candidate.
Absolutely, here's a list of potential technical and non-technical questions for a UI/UX Developer interview:

Technical Questions:

Can you describe your design process and what methods you follow?
How do you approach creating a design system or style guide?
What software and tools are you most proficient in? Why do you prefer these tools?
Can you describe a time when you used data or user feedback to inform your design decisions?
Can you share an example of a design you created that was particularly complex and how you approached it?
How do you ensure your designs are accessible to users of all abilities?
Can you talk about a project where you had to design for multiple platforms (desktop, mobile, tablet, etc.)?
What is your approach to user testing in the design process?
How do you handle feedback and revisions in your design process?
Can you discuss how you ensure consistency in UI design across different platforms and devices?

Non-Technical/Behavioral Questions:

Can you tell me about a time when you faced a challenge in a project and how you overcame it?
How do you handle tight deadlines and multiple projects?
Can you describe a situation where you had a disagreement with a team member and how it was resolved?
How do you stay updated with the latest trends in UI/UX design?
What do you do when you're stuck on a design problem?
How do you handle feedback and criticism on your designs?
Can you describe a project you've worked on that you're particularly proud of and why?
What motivates you as a UI/UX designer?
Can you describe a time when you had to advocate for a user-centric design approach?
How do you measure the success of your designs?

It's essential that during the interview, the interviewer is able to not only assess the technical skills and knowledge of the candidate but also understand their problem-solving skills, communication skills, and how they handle feedback and criticism. These questions will also help understand their passion for UI/UX design and their ability to keep up with the latest industry trends.
ChatGPT Prompt 6: Create the step by step on boarding for the candidate that scored the most in the interview. What would be the appropriate steps for on boarding?
Absolutely, a comprehensive and structured onboarding process is crucial in helping new hires adjust and contribute faster. Here are the steps for onboarding a new UI/UX Designer:

1. Pre-boarding

This step takes place before the new hire's first day.

Send a welcome email that includes information about their first day, such as time, location (or how to connect remotely), dress code, and what to expect.
Send any necessary paperwork that can be filled out in advance.
Set up the new hire's workstation, email account, software tools, and other necessary resources.

2. First Day Orientation

The first day is mostly about making the new hire feel welcome and covering the basics.

Start with an office tour (or a virtual tour if remote), introducing them to team members.
Provide a company overview that includes mission, vision, values, culture, and organizational structure.
Review their role and job description, expectations, and who they'll be working with.
Make sure they complete any remaining paperwork.
Provide them with any company merchandise or equipment they'll need.

3. Job-specific Training

This is where the new hire learns the details of their job.

Provide an overview of the CRM project they'll be working on, including goals, deadlines, and where the project is currently at.
Pair them with a mentor or buddy who can help them understand the technical environment, tools, workflow, and coding standards.
Arrange meetings with project leads or team members they'll work closely with.
Start them off with small tasks to help them get familiar with their job and the project.

4. Onboarding Check-ins

Regular check-ins help address any issues or concerns early on.

Set up weekly check-ins during their first month to address any questions or challenges they're facing.
Provide constructive feedback on their work and acknowledge their contributions.

5. Ongoing Training and Development

Continuous learning should be part of your onboarding process and company culture.

Provide opportunities for professional development, such as workshops, courses, and conferences.
Keep them updated with any new tools or techniques in UI/UX design.

6. End of Probation Review

This is typically 3-6 months into the job, but it depends on the company's policy.

Conduct a performance review to provide feedback and discuss their experience so far.
Discuss next steps, such as setting goals for their role or opportunities for growth and development.
If the probation period is successful, confirm their ongoing employment.

Remember, an effective onboarding process is about more than just the first day or week. It should be a continuous process that helps new hires feel welcomed, equipped, and engaged for the long term.
ChatGPT Prompt 7: Let's assume the project has been completed with relative success (there are still issues that can be worked on and improved) and the company will still retain the technical staff for CRM System maintenance and improvement. The client is complaining of some UX issues and slow loading time on the backend of the system, as well as occasional bugs (frozen software). What would be the final review steps for the team and how the project shall be evaluated from the perspective of the HR Manager. What would be the next action plans?
Post-project review is an essential part of the project management process, and HR plays a crucial role in this, too. As an HR manager, your focus should primarily be on evaluating team performance, gathering feedback, and planning for future improvements in team building and development. Here are the steps:

1. Conduct a Project Review Meeting

Assemble the entire project team to discuss and review the project. This meeting's purpose is to review the project's process, identify successes and challenges, and create a plan for improvements.

Discuss the client's feedback and issues reported: UX issues, slow loading times, and bugs.
Have each team member share their experiences, what worked well for them, and what they think could be improved.

2. Individual Performance Review

Meet individually with each team member to discuss their personal experience in the project.

Discuss their role in the project, what they think they did well, and where they believe they could improve.
Share your observations of their performance throughout the project. Remember to provide constructive feedback.

3. Evaluate the Team Performance

Evaluate how well the team worked together and whether the team dynamic helped or hindered the project's completion.

Identify any communication or collaboration issues that may have occurred.
Look at how effectively team members utilized their skills and how well those skills were matched to the tasks.

4. Identify Learning Opportunities

Based on the feedback and your observations, identify areas of improvement and plan for staff development.

Look at technical skills that could be improved: UX design, optimizing load times, debugging, etc.
Consider soft skills like communication, collaboration, or problem-solving.

5. Plan for Improvements

Create a plan to address the issues identified and make improvements for future projects.

Plan for necessary training or workshops to improve the identified skill gaps.
Consider changing team dynamics if necessary – this could be changing how teams are composed or improving team building.
Address any issues that could have affected staff morale or motivation.

6. Address Client's Concerns

The technical issues reported by the client need to be addressed promptly.

Work with the CTO and the technical team to prioritize and plan for fixing these issues.
Ensure there's a feedback loop so that the client knows their concerns are being addressed.

7. Document Everything

Make sure all the feedback, observations, and plans are documented. This document should be referred to when planning for future projects.

The end goal of the project review is not only to evaluate the project's success but also to learn from it. Every project, whether successful or not, provides an opportunity for learning and improvement. In HR's perspective, this is about improving the team and each individual team member, leading to better future projects and a stronger, more effective team.
Learn how to enhance your company operations by leveraging ChatGPT Prompts for business. Ask the right questions, get the right answers
The exploration of AI language models, specifically ChatGPT Prompts, within the HR management context reveals a transformative potential. It's evident that ChatGPT prompt engineering is not merely an aspirational concept; it's a viable, present-day solution that businesses can harness for enhanced operational efficiency.
The journey through ChatGPT prompt engineering demonstrates the potential of AI as a fundamental component of business operations. It can augment efficiency and bring a strategic advantage to HR processes. Crafting compelling job descriptions, expediting recruitment processes, facilitating effective onboarding strategies, and conducting comprehensive project evaluations are areas where ChatGPT prompts can contribute significantly.
For organizations navigating the digital age, the adoption and effective utilization of AI tools like ChatGPT prompts can lead to significant operational enhancements. With ChatGPT prompts, businesses aren't simply adapting to the digital era; they're strategically leveraging it to optimize their processes. The potential to redefine and reinvent HR processes with ChatGPT prompts offers a promising pathway to the future of business operations.
Explore more ChatGPT Prompts for startups in our article here. For more practical advice on AI for Business leaders and a range of tools for financial management, excel formulas generators, video editing or productivity / meeting software that are suitable for large enterprises yet affordable and can seamlessly leverage the power of AI for small business.