Explore how you can use Chat GPT for Real Estate – From Setting up your brokerage firm to scaling up and enhance productivity
As we forge ahead into an increasingly digital age, the real estate sector is no exception to the sweeping wave of transformation. While the fundamental rules of real estate remain—location, condition, and price— technology is rapidly redefining how real estate professionals approach their market. In today's fast-paced, hyper-connected world, AI tools and advanced language models like ChatGPT by OpenAI are becoming game-changers, offering substantial opportunities to optimize operations, streamline customer interactions, and navigate through complex market dynamics with enhanced efficiency and precision.
This article dives into how these advanced AI technologies can be leveraged to assist real estate firms in staying competitive, while exploring their potential to revolutionize business operations. We take you through a fictional scenario where a real estate brokerage firm, Elite Estates NYC, harnesses the power of Chat GPT and AI tools to navigate the challenges of starting and running their business.

ChatGPT Prompt 1: Today, you are a very experienced real estate broker with over 20 years in the industry, and you been working for different Property brokerage firms across the world. You have decided to start your own Real estate brokerage firm in New York focusing on high end residential property sales and leasing. Could you provide a business plan on how this endeavor can become successful? Your budget is limited at only 100.000 USD
1. Executive Summary:

The firm, named "Elite Estates NYC," will provide high-end real estate brokerage services in New York City. Specializing in residential property sales and leasing, Elite Estates NYC will leverage an innovative and client-centric approach to carve a niche in this high-stakes market.

2. Company Description:

Elite Estates NYC is a brokerage firm focused on the luxury residential property market in New York City. Our strength lies in our team's in-depth knowledge of the city's real estate market, unparalleled professionalism, dedication to client satisfaction, and strong global network.

3. Market Analysis:

Industry Overview: The high-end real estate market in New York City is both complex and vibrant. Despite economic fluctuations, it maintains a strong appeal to local, national, and international buyers alike.

Customer Analysis: Our customers are high-net-worth individuals seeking to buy, sell, or lease luxury residential properties in New York City. This includes both domestic and international buyers.

Competitor Analysis: Our competitors range from large multinational firms to small boutique agencies. We differentiate ourselves through our personalized service, use of technology, and robust global network.

4. Organization and Management:

We'll start with a lean team: an operations manager (me), a sales manager, and two sales representatives. As we grow and the budget allows, we'll hire more sales representatives and support staff.

5. Services:

Our primary services include:

Residential property sales: Assisting clients with the buying and selling process of luxury properties in NYC.
Leasing services: Assisting clients with leasing luxury residential properties.
Advisory services: Providing clients with advisory services regarding market trends, pricing, and investment opportunities.

6. Marketing and Sales Strategy:

Marketing: The marketing strategy includes developing a professional website and utilizing SEO techniques to reach high-intent buyers online. Additionally, we'll use social media platforms to showcase properties and industry knowledge. We'll leverage content marketing via blog posts, market analyses, and newsletters to engage our audience and position ourselves as industry experts.

Networking: We'll focus heavily on networking within high-net-worth communities and establish partnerships with complementary businesses (e.g., luxury car dealerships, private banks).

Sales Strategy: We'll adopt a personalized, relationship-driven sales approach. Every client will receive individualized attention, and we'll strive to understand their unique needs to provide tailored solutions.

7. Financial Projections:

Given the startup budget of $100,000, we'll need to manage expenses carefully. A significant part will go toward setting up the office, creating the website, marketing, and salaries. In the initial year, we'll aim for smaller yet consistent commission-based earnings, then gradually take on more substantial properties as our reputation grows.

8. Funding Request:

At this time, we are not seeking additional funding beyond the initial $100,000. As the business grows, we may explore the option of seeking additional funding for expansion.

9. Exit Strategy:

In case of unsuccessful attempts to grow or profit from the business, our exit strategy will involve selling the company to a larger real estate brokerage.

This business plan sets a foundation for Elite Estates NYC to break into the competitive NYC luxury real estate market. Success will hinge on our ability to provide outstanding personalized service, utilize technology effectively, and maintain strong relationships within the high-net-worth community.
ChatGPT Prompt 2: Create a budget plan for the 100.000 USD and how you are aiming to spend them, turning the business to have a positive cash flow and to be a smart investment decision.
Absolutely. Given the limited initial capital of $100,000, we'll need to focus on critical areas that will provide the most value for our investment. Here is a proposed budget breakdown:

Office Lease and Utilities – $15,000: We'll start with a modest office space in a good location to keep costs low. This budget includes the first few months of rent and utilities.
Furniture and Equipment – $5,000: This includes basic office furniture, computers, printers, and other necessary equipment.
Website Development and Maintenance – $5,000: A professionally designed and well-maintained website is crucial for our digital presence.
Marketing – $30,000: This will cover SEO, content creation, social media management, email marketing, digital ads, traditional marketing materials, and hosting/co-hosting events.
Professional Services (Legal, Accounting) – $10,000: To handle real estate contracts, business setup, accounting, and other legal and financial aspects.
Licenses and Permits – $5,000: This includes the necessary licenses to operate a real estate brokerage in New York City.
Insurance – $5,000: This covers the necessary business insurance policies.
Payroll – $20,000: This will cover initial salaries for our lean team before we start generating enough revenue to cover these costs.
Miscellaneous and Emergency Funds – $5,000: This budget will cover unforeseen expenses that might arise in the early stages.

Total: $100,000

Turning Business into a Positive Cash Flow:

Focus on High-Value Properties: While these properties may take longer to close, they generate substantial commission, which can significantly boost our cash flow.
Prioritize Exceptional Service: By providing top-notch service, we can build a strong reputation, leading to referrals and repeat business, which are critical for maintaining steady cash flow.
Effective Marketing: By strategically investing in marketing efforts, we can attract high-value clients more efficiently, thereby improving the cash flow.
Cost Efficiency: We'll continuously monitor and control our operational costs, ensuring that we spend money in areas that generate a return on investment.

As our reputation and client base grow, we anticipate a positive cash flow within the first two years. We'll then have the opportunity to reinvest profits back into the business, expanding our team and marketing efforts, and diversifying our services. By sticking to this plan, we're confident that Elite Estates NYC will prove to be a smart investment decision.
ChatGPT Prompt 3: Can you elaborate on the marketing strategy for Elite Estates NYC?
Absolutely. The marketing strategy for Elite Estates NYC will be multi-pronged, encompassing digital marketing, traditional marketing, partnerships, and community engagement.

1. Digital Marketing:

Website & SEO: A professionally designed website will serve as our digital storefront. It will feature property listings, blog posts, market news, and company information. The website will be optimized for search engines (SEO) to attract high-intent traffic from relevant queries.

Content Marketing: We'll produce high-quality content that caters to our target audience's interests. This could include market analyses, real estate trends, investment advice, and neighborhood profiles. The content will be shared on our website, social media platforms, and email newsletters.

Social Media: Platforms like Instagram, LinkedIn, and Facebook will be used to showcase properties, share content, and engage with the community. A particular focus will be on Instagram due to its visual nature and popularity among our target audience.

Email Marketing: We'll build an email list of potential clients and industry professionals. Regular newsletters featuring new listings, industry news, and our blog content will keep Elite Estates NYC top of mind and position us as industry experts.

2. Traditional Marketing:

While digital marketing will play a significant role, traditional methods still have their place in high-end real estate.

Print Advertising: Ad placements in relevant magazines, local newspapers, and high-end lifestyle publications can help us reach potential clients.

Direct Mail: Sending personalized letters or postcards to high-net-worth individuals in NYC and other areas could help attract potential buyers or sellers.

Networking Events: Attending and hosting local networking events, charity events, and open houses can help us establish relationships with potential clients and strengthen our presence in the community.

3. Partnerships:

We'll establish partnerships with other businesses catering to high-net-worth individuals, such as luxury car dealerships, private banks, high-end interior decorators, etc. These partnerships can lead to referrals and joint marketing efforts.

4. Community Engagement:

Getting involved in the local community is key. We'll sponsor local events, participate in community initiatives, and support local businesses. This engagement can help increase our brand visibility and reputation.

The goal of our marketing strategy is to increase brand awareness, build a strong reputation, and generate leads. The combination of digital, traditional, and community-based marketing allows us to reach potential clients wherever they are most comfortable and receptive.
Chat GPT Prompt 4: Could you craft an email that would be directed to a luxury car dealership and what would be the deal terms you would be proposing?
Subject: Partnership Opportunity Between Elite Estates NYC and [Car Dealership Name]

Dear [Car Dealership Owner/Manager's Name],

I hope this message finds you well. My name is [Your Name], and I am the founder of Elite Estates NYC, a luxury residential real estate brokerage firm operating in New York City.

Our clientele consists predominantly of high-net-worth individuals who not only value high-end real estate but also have a penchant for luxury automobiles. As I familiarize myself with your impressive inventory of premium vehicles, I can't help but notice the potential synergy between our businesses.

With that in mind, I would like to propose a mutually beneficial partnership:

Referral Program: When our clients express interest in purchasing a luxury vehicle, we will refer them to [Car Dealership Name]. In return, should your clients show an interest in real estate, we would greatly appreciate it if you could refer them to Elite Estates NYC. To track the success of this initiative, we could use a referral code system.
Co-Marketing Efforts: We can co-host exclusive events for our clients, where they can view luxury properties and test-drive your cars. Furthermore, we can feature each other's offerings in our newsletters, social media platforms, and other marketing communications.
Exclusive Deals: For every successful deal referred by either party, the referring party could receive a percentage of the sale (to be agreed upon) or exclusive discounts could be given to the referred clients on their purchase.
Showcasing Opportunities: Whenever we host an open house at a luxurious property, you could provide a few select cars to be showcased in the driveway, providing exposure for your dealership.

Our primary objective is to enrich the experiences of our respective clientele while expanding our networks. I believe this proposed partnership would be a win-win scenario for both parties involved.

I would appreciate the opportunity to discuss this proposal further at your earliest convenience. Please feel free to contact me at [Your Contact Information]. I look forward to the potential of working together.

Best Regards,

[Your Name] Founder, Elite Estates NYC
ChatGPT Prompt 5: Could you create a content strategy as part of the digital marketing plan. What is your angle for communication. Illustrate with examples
Certainly. As part of the digital marketing plan, the content strategy for Elite Estates NYC would aim to establish us as the go-to experts in NYC's luxury real estate market, highlighting our in-depth knowledge, commitment to exceptional service, and unique properties.

1. Blogging:

The company blog would be a central part of our content strategy, with posts designed to highlight our expertise and provide valuable information to our audience.

Example Topics:

"Understanding the NYC Luxury Housing Market: A Comprehensive Guide"
"Top 5 Emerging Neighborhoods for Luxury Real Estate in NYC"
"Investing in NYC Real Estate: Key Factors to Consider"
"The Impact of New Developments on NYC's Luxury Real Estate Market"

2. Video Content:

Videos offer a highly engaging way to showcase properties and share insights about the market.

Example Videos:

Virtual tours of properties
Interviews with industry experts
Neighborhood profiles, highlighting amenities and lifestyle aspects
Market updates and analyses

3. Social Media:

Instagram, LinkedIn, and Facebook would be our main social platforms. The focus would be on sharing visually compelling content and engaging with our audience.

Example Posts:

High-quality images and videos of properties
Infographics about real estate trends and statistics
Testimonials from satisfied clients
Behind-the-scenes peeks at our work and team

4. Email Newsletters:

Regular email updates would help us stay top of mind with our audience and share useful content directly with them.

Example Newsletter Content:

New property listings
Summaries and links to our latest blog posts and videos
Upcoming open house or co-hosted events
Market news and analyses

5. SEO Content:

Search Engine Optimization would be vital to attract organic traffic from search engines. We would produce content tailored to relevant keywords identified through keyword research.

Example SEO Content:

Long-form guides about buying or leasing luxury properties in NYC
Blog posts answering common questions about NYC's real estate market

The key to our content strategy would be consistency and quality. Every piece of content would be carefully crafted to provide value to our audience, position us as industry leaders, and ultimately, attract potential clients to Elite Estates NYC.
ChatGPT Prompt 6: Let's say you just received the keys to a 4 bedroom penthouse in Manhattan that is up for sale for 30 million dollars. It is luxury and built in a modern style. Create a product description that could be listed on the website.
Title: Ultra-Luxurious Modern 4-Bedroom Penthouse in Manhattan

Price: $30,000,000

Description:

Welcome to an exemplar of luxury and modern design in the heart of Manhattan. This ultra-luxurious penthouse embodies architectural brilliance and meticulous attention to detail, making it a true rarity even amongst the most high-end properties in the city.

Sprawling across a generous living space, this 4-bedroom, 4.5-bath penthouse showcases the absolute pinnacle of contemporary design. Step into a grand entrance hall that flows seamlessly into the spacious living area, where floor-to-ceiling windows frame iconic views of the Manhattan skyline. The outdoor terrace is a serene oasis high above the city, ideal for al fresco dining or simply savoring the stunning panoramas.

The gourmet kitchen boasts state-of-the-art appliances, sleek cabinetry, and an expansive marble island, perfect for both everyday living and entertaining. Each bedroom is a luxurious retreat, with ample space, large windows, and en-suite bathrooms. The master suite is a world unto itself, featuring a walk-in closet and a spa-like bathroom with a soaking tub and a rainfall shower.

This penthouse is replete with high-end finishes, including wide-plank oak flooring, custom light fixtures, automated shades, and climate control for maximum comfort. The building offers top-tier amenities, including a 24-hour concierge, a fitness center, a private lounge, and secure parking.

Situated in a prestigious Manhattan neighborhood, you'll be in close proximity to world-class restaurants, luxury boutiques, art galleries, and Central Park. This property offers a rare opportunity to enjoy a lifestyle of unparalleled luxury and convenience in one of the world's most coveted locations.

Step into a world where modern luxury meets unrivaled comfort. Welcome to your Manhattan masterpiece.
ChatGPT Prompts can provide significant support in setting up, running, and growing a real estate company in many ways beyond drafting marketing materials and cold outreach. Here are some additional examples of Chat GPT for Real Estate: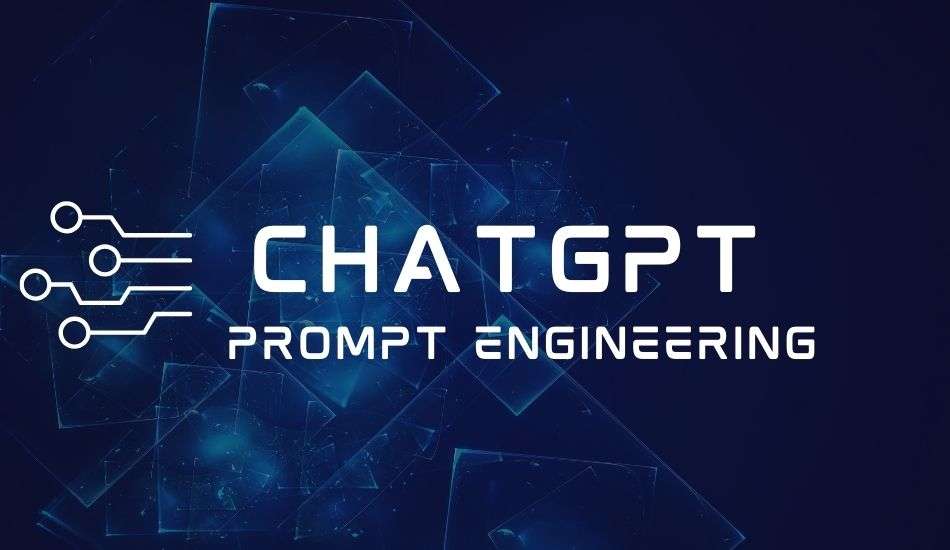 Market Research: You can use a ChatGPT Prompt to help synthesize real estate market research, summarizing long reports, or presenting complex data in a more accessible format. This could be useful for keeping your team updated on trends and potential opportunities in the market.
Sales Training: The right ChatGPT prompt could assist in training new agents, providing responses to common client questions or objections. It can also be used to create role-play scenarios to help agents practice their sales pitches.
Document Preparation: ChatGPT can help in drafting legal documents, contracts, or agreements based on templates. It can save time and ensure that all necessary elements are included.
Content Marketing: You can use ChatGPT for Real Estate to generate ideas or draft articles for content marketing. This can include blog posts on real estate tips, property investment advice, neighborhood features, or market trends.
AI Tools for Business and Artificial Intelligence for Real Estate
By integrating AI tools for Business like ChatGPT into different areas of company operations, a real estate company can optimize its processes, improve customer service, and focus more on strategic activities, such as growth and expansion. However, it's essential to remember that while ChatGPT is a powerful tool, human oversight is necessary to ensure accuracy and appropriateness, especially in critical areas such as legal document preparation and customer interactions.
Learn more about other ChatGPT Prompts for HR Department, Marketing or Business. Stay updated with the latest developments on Prompt Engineering with market insights, newsletters or courses.
Improve customer Engagement with Chatbots available 24/7
Automatically generate customer lists from your chat conversations
Personalize and Automate your Email Cold Outreach
Effortlessly create marketing videos with professional templates
Stunning Marketing materials without the cost of expensive graphic designers
Is Artificial Intelligence for Real Estate going to replace the traditional Property Agent?
AI tools for business and language models like ChatGPT are no longer a futuristic vision, but an accessible reality that can drive real value for businesses. As demonstrated in the journey of Elite Estates NYC, these technologies can enable firms to navigate their path to success more efficiently and cost-effectively, from creating compelling property descriptions and impactful marketing materials, to streamlining client communications and making strategic investment decisions. Explore how to use effectively the right ChatGPT Propt in order to get the desired result for your problems.
Embracing Artificial Intelligence for real estate sector can create a more dynamic, personalized, and effective service offering, allowing businesses to stay ahead of the curve in this fiercely competitive market. It's clear that the future of real estate lies in the marriage of human expertise and artificial intelligence, creating a landscape where technology enhances human capability rather than replacing it.
Explore more ChatGPT Prompts for startups in our article here. For more practical advice on AI for Business leaders and a range of tools for financial management, excel formulas generators, video editing or productivity / meeting software that are suitable for large enterprises yet affordable and can seamlessly leverage the power of AI for small business.