In the high-stakes world of startups, entrepreneurs grapple with an array of challenges: limited resources, small teams, a vast range of tasks, and a persistent "do-it-yourself" mentality. It's a juggling act that demands agility, creativity, and an extraordinary degree of efficiency. That's where artificial intelligence (AI), automation and AI Tools for startups and other sized businesses comes in. AI websites are quickly becoming a startup's best friend, automating routine tasks, making the most of data, and enhancing customer interactions. This article brings you some of the best AI websites for startups, tailored to alleviate the common pain points of business owners and solopreneurs, thereby offering immense value to the entrepreneurial journey.
Let's explore some of the most powerful AI tools for startups
Canva AI – Revolutionizing Design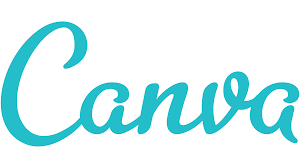 Canva AI is a game-changing design tool that uses machine learning to simplify graphic design. It offers a plethora of design options, from social media graphics to presentations, making it ideal for startups that need to create stunning visual content without hiring a full-time designer. Its intuitive interface and comprehensive design library can save startups valuable time and resources.
Pro Tip: Branding inconsistencies can dilute your startup's image and confuse customers. Find a tool that maintains consistency and enables you to create high-quality designs even with limited design skills.
Beautiful.ai – Transforming Presentations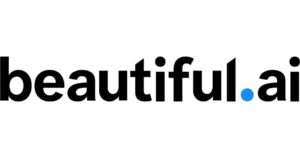 Beautiful.ai is an AI-powered presentation tool that helps businesses create visually appealing presentations quickly and efficiently. Beautiful.ai offers a suite of smart templates that automatically adjust and arrange as you add content, making it simple for startups to create professional presentations. This tool takes care of the design aspect so you can focus on delivering your message effectively.
ADA Chatbot – Enhancing Customer Engagement 24/7

Customer engagement is crucial for startups, and ADA Chatbot makes it easier. It allows businesses to build intelligent chatbots that can respond to customer inquiries around the clock, boosting customer engagement and satisfaction. It's an invaluable tool for startups looking to offer superior customer service without expanding their customer support team.
Pro Tip: Customer queries don't follow your office hours. Use a solution that helps you engage customers round the clock, and ensure the technology reflects your brand's voice.
QuillBot and WriteSonic – Reinventing Copywriting
QuillBot and WriteSonic are AI-powered writing assistants that can generate high-quality content such as blog posts, product descriptions, and social media ads. These tools can help startups with limited budgets create professional copy without hiring a dedicated copywriter. By providing creative suggestions and correcting grammatical errors, these AI writing tools can help startups produce compelling content that resonates with their audience.
Pictory.AI – Simplifying Video Marketing

Pictory.AI is an AI-based tool that assists startups in creating and editing marketing videos. With its smart algorithms, Pictory.AI can automatically summarize long articles into short videos, making it an excellent tool for startups looking to engage their audience with captivating video content.
Taskade – Streamlining Project Management

Taskade is a full project management tool powered by AI that helps startups manage their tasks effectively. From creating project roadmaps to assigning tasks, Taskade provides an all-in-one platform that boosts productivity and ensures all team members stay on the same page. It's a must-have tool for startups looking to streamline their project management processes.
Pro Tip: Juggling multiple tasks can become chaotic. Find a solution that simplifies project management
Best AI Websites for Startups: Crafting the Businesses of Tomorrow
In conclusion, AI tools such as Canva AI, Beautiful.ai, ADA Chatbot, QuillBot, WriteSonic, Pictory.AI, and Taskade offer more than just automation or convenience for startups. They tackle the unique challenges startups face: budget constraints, smaller teams, and the necessity to manage a multitude of tasks. By providing cost-effective, scalable, and efficient solutions, these AI websites enable startups to create more, connect better, and dream bigger – all with fewer resources. Harness the power of these innovative AI websites to not only survive but thrive in the competitive startup landscape. After all, the future of your startup might just be a click away.
Pro Tip: As a startup owner, your plate will always be full. The right AI tools can streamline your workload, but remember they're just tools. Always keep your core mission and values at the center of all you do.
Keep exploring with us as we delve deeper into the world of AI, debunking myths, and making the complex simple. Stay tuned to Tech Pilot for more insights, AI Tools for business and AI Websites for Leads and sales generation as well as articles about how you can learn about AI, Machine learning and implement Artificial Intelligence into your workflow.
1. What are the best AI websites for startups? Several AI websites can be tremendously helpful for startups. These include Canva AI for design, Beautiful.AI for presentations, ADA Chatbot for customer engagement, QuillBot and Writesonic for copywriting, Pictory.AI for video editing, and Taskade for project management.
2. How can AI tools help startups with limited resources? AI tools can automate and streamline various tasks, freeing up time and resources for startups. They can assist in design, customer engagement, content creation, video editing, and project management, allowing startups to achieve more with less.
3. Are AI tools expensive for startups? Not necessarily. Many AI tools offer a range of pricing options, including free tiers, making them accessible even to startups on a tight budget. It's also worth considering that the time and resources saved by using these tools often outweigh the costs.
4. How can AI help startups manage a small team effectively? AI tools like Taskade can help startups manage their projects and tasks effectively, ensuring everything is organized and everyone is on the same page. This can be particularly valuable for small teams where everyone is wearing multiple hats.
5. Can AI help startups in content creation and marketing? Absolutely. AI tools like QuillBot, Writesonic, and Pictory.AI can aid startups in creating high-quality content and marketing materials. These tools can help create engaging copy, generate creative product descriptions, and even convert text content into captivating videos.